RMU is teaming up with four community colleges to create a new dual enrollment program
MOON TOWNSHIP — Robert Morris University and four local community colleges are introducing the new RMU Gateway program. The new agreement will allow students to work at both RMU and one of the four community colleges included in the deal.
The Community College of Allegheny County, the Community College of Beaver County, Butler County Community College and Westmoreland County Community College are all included in RMU Gateway.
A student participating in the RMU Gateway program will begin their educational journey at any of the participating community colleges. They will then begin to work towards an associate degree. During this time period, active RMU Gateway students will be eligible to purchase the meal plan provided to RMU students and can also choose to live in university housing.
After receiving their associate degree, the Gateway student will transfer to RMU. These students can receive academic scholarships, depending on their GPA during their time at the community college of their choice, ranging from $3,000 to $12,000 per year.
Students can take a total of 12 credits offered at Robert Morris as they work to obtain their associate degree and the price of these credits will be equivalent to the tuition that they are paying at their community college.
The program will begin at the start of the Fall 2021 semester.
President of Butler County Community College Nicholas Neupauer said that Robert Morris University seems to be the best central university for an agreement like this.
"Geographically, Robert Morris University is perfectly positioned to serve each of our institutions, and its intention to create a Transfer Success Center speaks to its commitment to ensure that our students have a great experience and are well-prepared for their careers," said Neupauer.
Robert Morris University President Chris Howard believes that the program will offer an overall benefit, not just to the colleges involved, but to the Keystone state as a whole.
"This not only puts college within reach for more and more students, but it also bolsters our commitment to ensuring that western Pennsylvania has the highly skilled professional workforce it needs to sustain economic growth," said Howard.
Anyone looking to gather more information on the RMU Gateway program can click, here.
About the Writer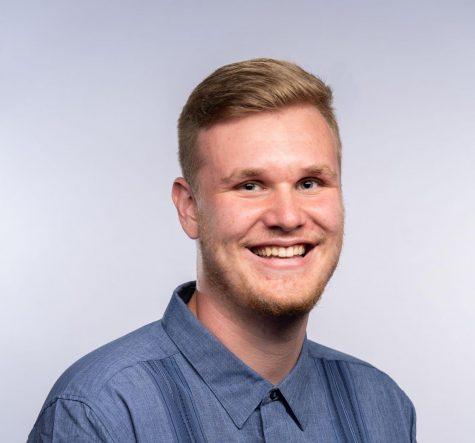 John Blinn, Head Arts & Entertainment Editor
John Blinn is a senior Communications major from Freedom. John can be found most of the time listening to the Foo Fighters. John is taking on two new roles...