Co-CEO of Netflix grants $3 million to Robert Morris University to be used for scholarships
MOON TOWNSHIP — Robert Morris University has received $3 million dollars from Netflix founder and co-CEO Reed Hastings. The money will be used to fund a total of 20 scholarships for incoming students.
The RMU Next Century Scholarships will cover room, board and the cost of textbooks for eligible students who enter the university in the Fall 2021 semester. The scholarships are open to students who hope to join technological or mathematical industries.
These scholarships are also meant to be given to students in underrepresented groups.
"It is critical that universities create pathways and pipelines of talent, especially for Black students and other underrepresented minorities for our knowledge-based economy," said Hastings.
Those who receive the scholarship can choose from eight pre-existing programs, offered by RMU. These programs are:
Computer and Information Systems
Cybersecurity
Data Analytics
Actuarial Science
Mathematics
Statistics and Predictive Analytics
Computer Science
User Experience User Interface Design (UX-UI)
Eligible students can also choose from two new programs that the university will begin operating in the Fall 2021 semester.
"Nobody can know what the future holds but we are quite sure these are the academic programs that will lead to professional careers which will greatly impact our society," said RMU President Chris Howard.
RMU Next Century Scholars will have access to a series of courses offered by Amazon Web Services (AWS). These services will allow students to receive an AWS cloud certificate. These students are also expected to look into business-related certificates offered by RMU.
Students who receive the scholarship will also have the opportunity to work with Hasting, annually.
Howard and Hasting have been colleagues for over 20 years and are both Aspen Institute Crown Fellows.
"I wish to thank Reed for his generous gift to support students not only committed to pursuing dynamic careers in the information sector, but also to ending social injustice and racial inequality in the most vibrant parts of the world's economy. As usual, he is making a difference in the lives of others in a meaningful way," said Howard.
Students who wish to apply for the RMU Next Century Scholarships can click, here.
About the Contributor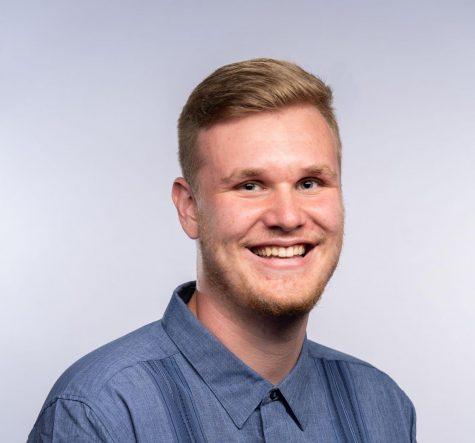 John Blinn, Head Arts & Entertainment Editor
John Blinn is a senior Communications major from Freedom. John can be found most of the time listening to the Foo Fighters. John is taking on two new roles...