Conference play kicks off with a win
Last weekend the RMU ACHA DI hockey team took on Delaware. The two game series was split and the team returned home with a win against a top 20 school and a record of 3-1. This week they moved up to 20th in the nation and their eyes set on Friday night's game against the cross town rivals, the Duquesne Dukes.
The Colonials face the Dukes three times last year and despite the Duquesne being their only regular in conference lose the team still came out on top and knocked them out of the CHMA Playoffs. Last night's game kicked off Conference play for RMU and a 5-1 win isn't a bad way to start off, no matter how the win came.
"Good, wins are always good," said Conrad Waite. " It was pretty sloppy, not necessarily the way you want to win but we got better as the game when on, of that all you can kind of ask for if you don't come out well."
Justin Rehrer continued his hot streak and put the Colonials on the board at the 11: 51 mark. The Dukes played shorthanded twice during the period but that didn't start them during their second penalty kill. Eric Smith would tie the game with the shorthanded tally coming at 5:03. Freshman Brett Berner would help the Colonials take a one goal lead into the second frame.
The game continued to be in the Colonials favor. With some big hits and scuffles between both teams Duquesne couldn't get the puck past RMU goalie Sean Scannell, who later donned the Colonial hat as he left the rink. J.J. Bond, Dallas Savoy and Mason Kreuger added their names to the score sheet and by the time the final buzzer rang the Colonials had won.
"Juicy [Rehrer] gave me the puck," said Savoy. "I just shot, closed my eyes, shot and saw it go in. Then I just celebrated."
The team has the rest of the week off and will continue conference play Friday at Mercyhurst and Saturday at home against West Virginia University. The team hopes to carry its momentum into next week's games and with the season in full swing things have finally started to fall into place for the Colonials
"You just relax, everyone had a hard week this week, so we just take these couple days off and come back to practice on Monday and get right back to It," said Bond. "We just focus and prepare for the next two games"
About the Contributors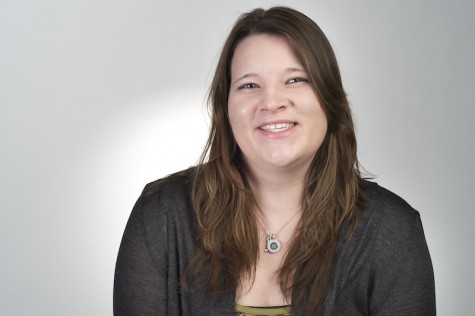 Audrey Gardner, Social Media Editor
Audrey Gardner is a senior advertising major with a minor in sport management. She is the Social Media Editor for RMU Sentry Media. She is the author...