Rehrer continues to play strong, Colonials take game from WVU
The RMU ACHA D-I Hockey team returned to home ice to take on the West Virginia University Mountaineers Saturday night. After a loss to Mercyhurst on Friday the team bounced back and captured the W against WVU with a final of 5-1. The win came in style too, as the Colonials sported new cream-colored home jerseys.
The Mountaineers lone goal would come in the opening frame from senior Nicholas Burt. RMU would respond with two goals, both coming from the red-hot sophomore Justin Rehrer. His first came at a little over 13 minutes with the help of Carlos Quevedo Biel and Brett Berner. While Joe Boyer and Cody Brightbill assisted Rehrer's seventh goal of the season, a powerplay goal with three seconds remaining in the period. Currently, the second year forward is leading the team with points.
"I'm just trying to play the same way I play every game and that's just getting the puck in deep and play with all the positives," said Rehrer. "I try not worry about the too many other things I can't control in game".
Andrew Lister would bury the puck at 14:03 in the second after teaming up with Kyle Buchanan. The Colonials would take a 3-1 lead into the third, but would start the period on a penalty kill after Rehrer took a trip to the box with 22 second remaining.
With the final period underway the team would suffer another penalty putting them down two men just 58 seconds in after Boyer took a seat in the box. But the Colonials stood tall and strong killing off the short 5-on-3 chance. Berner added his second point of the night with an assist to Boyer's goal at 15:22.
Despite their efforts WVU failed to score again and Quevedo-Biel would finish out the evening adding RMU's fifth and final goal.
Although the team is only four weeks in, the younger talent continues to strive with Rehrer, Mason Krueger and Travis Reece having a huge influence on the scorecard. Next weekend the club will take a break from conference play and take on Canisius and RIT, but they aren't changing their views of the games or how they'll perform.
"Every game the same, Joseph always says 'take it one game at a time'. The next game ahead of us is Canisius, the only thing were concerned about right now is Canisius," Said assistant coach Cam Zappi. "Once we get that win we'll go on to RIT".
About the Contributor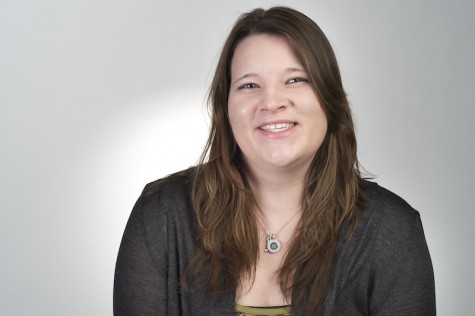 Audrey Gardner, Social Media Editor
Audrey Gardner is a senior advertising major with a minor in sport management. She is the Social Media Editor for RMU Sentry Media. She is the author...