'Round about Pittsburgh: Our Claim to Fame
This edition of 'Round about Pittsburgh takes us away from the city of Pittsburgh and highlights two suburban towns.
Our first stop is the town of New Castle. Once a major player in America's railroad and industrial history, New Castle is still "The Fireworks Capital of America" and home to family owned and renowned companies Pyrotecnico and Zambelli Fireworks. Both companies have Italian roots. Constantino Vitale immigrated with his family to the United States in 1920 and settled in New Castle where he would make a home for his firework company Pyrotecnico. Since 1893, Zambelli Fireworks has been manufacturing fireworks in New Castle.
For people who are not from the Pittsburgh region, this is the lone reason why Pittsburgher's are big fans of fireworks. These two companies have provided fireworks for all types of local and national events.
Our second and final stop is a town called Latrobe. Located about two hours from the city of Pittsburgh, Latrobe has a number of claims to fame. Latrobe is the birthplace and home of legendary professional golfer, Arnold Palmer. Those who are unaware of this fact would soon get the hint when passing through when they come upon the Arnold Palmer Regional Airport and Arnold Palmer Motors; the latter a GM car dealership. Latrobe is also the childhood home of children's television personality Fred Rogers.
Latrobe is home to Saint Vincent College, a Catholic institution established in 1846. The origins of the school go back to 1790 when Saint Vincent Parish was founded. The church, or basilica, that opened in 1835 became the first Catholic parish in Pennsylvania west of the Allegheny Mountains.
Saint Vincent College has been the home for the Pittsburgh Steelers football training camp since 1966. Speaking of professional football, some of the earlier known professional football games were held in Latrobe.
The Latrobe Brewing Company brewed Rolling Rock beer from 1939 to 2006, when it was purchased by Anheuser-Busch.
Another claim to fame is that in 1904, pharmacist David Strickler created the first banana split. He is also credited with creating the boat-shaped glass dish that is served with the famous American ice cream desert.
It would be impossible to name all of the unique claims to fame for each town. My hope is that this article broadened your knowledge and appreciation of the region and those who have made an impact in Western Pennsylvania.
About the Writer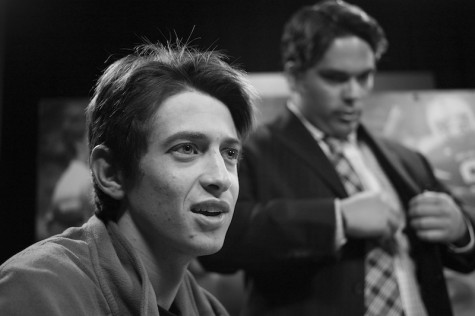 Mike Funyak, Staff Reporter
A Senior Business major with a concentration in Management at Robert Morris University, Mike is a Staff Writer and Blogger for "The Sentry."

In...