'Round about Pittsburgh: Kennywood's Thunderbolt receives top honor
The American Coaster Enthusiasts (ACE) officially dedicated the Thunderbolt roller coaster at Kennywood an ACE Roller Coaster Landmark on July 27.
ACE previously named the Jack Rabbit and Racer as a Coaster Landmark in 2010. Kennywood is now the only park in the United States to have three coasters with the ACE Roller Coaster Landmark honor.
ACE President Dave Altman stated, "Thunderbolt was considered to be a major accomplishment in coaster development at the time, resulting in it being declared the "King of Coasters" in a New York Times article. Kennywood demonstrated that with a little ingenuity that the best elements of an existing coaster could be retained in a new design that surpassed the original."
The Thunderbolt is nationally known and is a top wooden roller coaster and over the years, guests have traveled from near and far to Kennywood only to experience the Thunderbolt.
The Thunderbolt rose out of a prior Kennywood coaster, which was the second in the parks history to utilize under-friction wheels, a concept still used in modern day roller coaster designing.
Dave Hahner, the organization's historian explained the historical significance of the ride.
"Kennywood has been known for their wooden roller coasters for generations. Prior to the Thunderbolt was the Pippin, which was built by John Miller (also designed Racer & Jack Rabbit) and was similar to the Jack Rabbit as it featured deep drops into the ravine and featured a large double dip," he said. "The park needed a new signature roller coaster back in the 1960s and they wanted a headliner attraction. In an age when wooden roller coaster construction was phasing down, Kennywood went ahead and reconstructed part of the Pippin into the Thunderbolt."
Andrew Vettel, who was head of park maintenance, nephew to Ed Vettel, and son to Erwin Vettel, both of whom are roller coaster designers in their own right, redesigned the upper portion of the coaster (The Pippin) into what has become known as the Thunderbolt.
"It's been 90 years since the Pippin debuted and we (ACE) felt it was a good time to honor the coaster given its long history and unique fact it has a midcourse lift hill and saves its last drop for last which is unheard of in roller coaster design," ACE said in a statement.
In an age when new technology and steel coasters have replaced many classic wooden roller coasters, Kennywood is proud to feature three excellent wooden roller coasters.
ACE commends Kennywood for continuing to operate and preserve the Thunderbolt. Congratulations to Pittsburgh's own Kennywood Park and Thunderbolt roller coaster.
For more information about the American Coaster Enthusiasts, please visit their official website at www.aceonline.org
About the Writer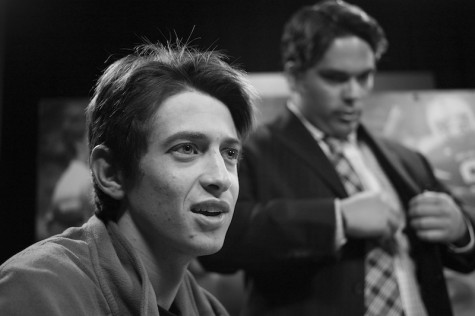 Mike Funyak, Staff Reporter
A Senior Business major with a concentration in Management at Robert Morris University, Mike is a Staff Writer and Blogger for "The Sentry."

In...