SCJ officers report from the CMA/ACP fall convention in New Orleans.
October 25, 2013
The officers of RMU's chapter of the Society for Collegiate Journalists caught up with former professor Dr. Andrea Frantz in an exclusive one-on-one interview.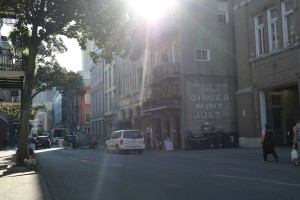 Nick Buzzelli, Sports Editor

October 25, 2013
From the French Quarter to Bourbon Street, New Orleans is crawling with history and culture and its no wonder that the College Media Association decided to hold its 92nd annual Fall Convention in the Crescent City from October 23-27. During my three days in New Orleans, I not only gained invaluable...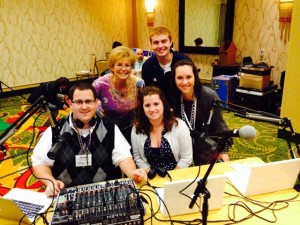 Andrea Zanaglio, Staff Writer

October 25, 2013
Nawlins. The Big Easy. New Orleans. Whatever ya'll like to call this lively city, the 92nd Annual Associated Collegiate Press/College Media Association's National College Media Convention is being held here through Oct. 27. Having arrived in New Orleans late Wednesday evening, the students I came...
October 25, 2013
The SCJ Officers are in New Orleans for the 92nd annual ACP/College Media Association National College Media Convention.  Here is John Klocko to fill you in on what the conference is all about.