About Time there was a sappy yet successful movie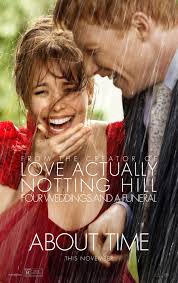 "About Time" will be in theaters nationwide starting November 8. 
After viewing the soon-to-be-released romantic comedy "About Time," I have one famous movie's tagline on my mind- You'll laugh. You'll cry. You'll hurl, courtesy of "Wayne's World."
Now even though "About Time" is about as polar opposite of "Wayne's World" as you can get, that phrase does a fair job of illustrating the audience's reaction. The theatre was full of people who laughed at the cleverly written moments of comic relief, those who shed a good amount of tears, and of course, those who "forgot" to bring tissues, did not prepare for a 2-hour long cathartic purge of emotions, and probably felt like hurling a few times at particularly sappy moments.
The film features a gawky, yet relatable boy, Tim, (Domnhall Gleeson) who learns that he and all the men in his family are able to travel in time. He spends the rest of the movie wooing Mary (Rachel McAdams) with a unique advantage: time travel.
Upon reading that Rachel McAdams would be the love interest, my first thought was, "Oh, great, "The Notebook" meets "The Time Traveler's Wife;" what's up with this chick and time travel?" Thankfully, I did not once think about either character while I watched her play Mary in "About Time." In fact, the director made a noticeable effort at downplaying her popular appeal and shaping her character with a more awkward than "she's-out-your-league" feel.
Trust me, that was necessary considering how dorky Tim, her love interest, is throughout the movie. Dorky yet lovable, of course. You might just recognize the actor who plays Tim, Domnhall Gleeson, as Bill Weasley from the Harry Potter series.
Even though I absolutely will warn you that this movie has the ability to produce many tears; I have to commend the writer and director, Richard Curtis (known for "Love Actually" and "Notting Hill") for the consistent scatterings of real, sometimes even dark, humor. Without the comic relief, the audience would leave feeling worn out from such heavy emotional themes.
Of course, I should probably mention that I was immediately intrigued when I heard the opening notes of Ben Folds' "The Luckiest" within the first few minutes of the film and even throughout the soundtrack. Besides this minor bias, if you're looking for a new twist on rom coms or, certainly, a good cry, absolutely invest in this movie.
About the Writer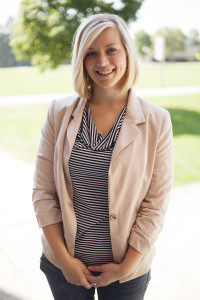 Leah Moose, Staff Member
A junior journalism major at Robert Morris University, Leah is a staff writer and photographer for the student-run newspaper, "The Sentry."

Additionally,...