1967 – A New Wave of Sound
The year was 1967, the term psychedelic had become common and music was evolving once again.  The year also brought what is now known as 'The Summer of Love' in California.
The psychedelic genre began in 1966 and in 1967, the music went mainstream.  By 1967, drugs had begun to influence songs and their meanings.  Bands who entered the music scene in 1966/1967 included, Pink Floyd, The Doors, The Velvet Underground, Grateful Dead, and The Jimi Hendrix Experience.  The hippie movement in San Francisco had led to the Monterey International Pop Festival and opened the door to many acts from the area including Janis Joplin and Jefferson Airplane.
Prior to 1967, songs such as The Beatles "Tomorrow Never Knows," The Beach Boys "Good Vibrations," and The Byrds "Eight Miles High," gave listeners an early indication as to where the industry was heading.
1967 was a year of experimentation in the music industry.  Numerous albums released that year are now considered classics but also some of the top albums released.  If a group did not release an album dedicated fully to the psychedelic style, they released hit songs in the style.  One example would be "I Can See For Miles" by The Who.
Back in 1967, the music released reflected world events.  Looking back, they were historic events that changed lives and music forever.  Songs such as White Rabbit, Sunshine of Your Love, Purple Haze, Light My Fire, See Emily Play, and Lucy In The Sky With Diamonds were topping the charts.  The combination of in-depth lyrics, instrumentation, different styles, melody's, and experimentation led to a type of music that hasn't been able to be replicated since.  The genre is mostly recognized as the time when artists attempted to replicate drug like experiences through music.
The demise of psychedelic music started shortly after and by the early 1970s, the genre was all but dead.  Few groups have since attempted to replicate the Psychedelic style, but none have been able to top the success numerous bands and individuals achieved in and around 1967.
Below is a brief list of albums released in 1967:
The Beatles: Sgt. Peppers Lonely Hearts Club Band
The Beatles: Magical Mystery Tour
The Doors: The Doors
The Doors: Strange Days
Jefferson Airplane: Surrealistic Pillow
Jefferson Airplane: After Bathing At Baxters
The Velvet Underground: The Velvet Underground & Nico
Grateful Dead: Grateful Dead
Jimi Hendrix Experience: Are You Experienced
Jimi Hendrix Experience: Axis – Bold As Love
Pink Floyd: The Piper at the Gates of Dawn
Cream: Disraeli Gears
Big Brother & The Holding Company: Big Brother & The Holding Company
The Byrds: Younger Than Yesterday
The Rolling Stones: Between the Buttons
The Rolling Stones: Their Satanic Majesties Request
About the Writer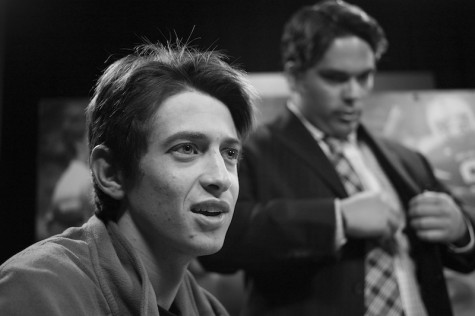 Mike Funyak, Staff Reporter
A Senior Business major with a concentration in Management at Robert Morris University, Mike is a Staff Writer and Blogger for "The Sentry."

In...