50 years of Good Vibrations
The year 2012 marked the 50th anniversary for the group nicknamed "America's Band," The Beach Boys.  With the group's infamous SMiLE album finally released in 2011, rumors began that the surviving members were planning a 50th anniversary tour.
In December of 2011, remaining members Brian Wilson, Mike Love, Al Jardine, Bruce Johnston, and Dave Marks announced they would reunite for a world tour and new album.  Throughout the year, the Beach Boys performed around the world and sold out different concerts.
The Beach Boys new album, That's Why God Made The Radio, was the first Beach Boys album of new material since 1992.  The album's title song "That's Why God Made The Radio" debuted at number 16 on the U.S. Charts while the album itself reached number 3 on the U.S. Billboard charts.
In July, the Beach Boys made another exciting announcement – 12 of their studio albums would be released with a new mono and never heard stereo mix combo.
The first 13 albums the Beach Boys released were played in mono and not stereo – which is now the common mix used music.  The albums include Surfin' USA, Surfer Girl, Little Deuce Coupe, Shut Down Volume 2, All Summer Long, Today!, Summer Days, Party, Pet Sounds, Smiley Smile, Sunflower, and Surf's Up.  Also the group would release two new greatest hits album with every song in a new stereo mix The Beach Boys 50 Big Ones and Greatest Hits
Prior to the release of these new remasters, Sunflower and Surf's Up were the only albums originally released in stereo.  Due to the popularity of Pet Sounds, the group released the album in both new mono and stereo mixes in a commemorative box set (The Pet Sounds Sessions) in 1997.  And in 2008, Capital Records released a box set of the group's singles that included stereo mixes.
With the release of these new 2012 mixes, fans can now listen to certain Beach Boy songs for the first time ever in stereo.
Listening to these new mixes is a new way of listening to the Beach Boys music.  The songs sound clean, fresh and new.  Listeners will be able to hear vocals and the individual instruments in amazing quality.  The new stereo mixes bring out the famous Beach Boy harmonies in a new, distinct sound that almost give you the chills.
For fans of all ages, these remasters are a must have.  The songs will have you thinking "Fun, Fun, Fun" through every song.
About the Writer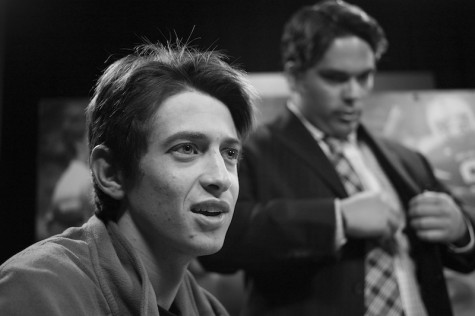 Mike Funyak, Staff Reporter
A Senior Business major with a concentration in Management at Robert Morris University, Mike is a Staff Writer and Blogger for "The Sentry."

In...