Adams claims Battle of the Halls championship title
Residence halls across campus this past week have been competing hard against each other to take home the championship title from 2013's Battle of the Halls. Students have lived side by side all year in their halls, but this competition tests how well they actually work together as a team in various events when matched up against other communities.
After a long week, Adams hall took the championship title back to the dorms, followed by Monroe in second place and Ross in third. Winners were decided by points earned from placing in the events throughout the week.
The kickball tournament was held on Monday, and even though was some delay due to the balls getting stuck inside of the scoreboard in the Sewall Center, Adams kept their intensity throughout the night to take first place, with Ross earning second place and Monroe taking third.
Tuesday was the Trivia competition, and Monroe stayed consistent by coming in first place for the third year in a row, Adams and Concord tied point for point to share second place, and Braddock finished in third place.
Wednesday's photo scavenger hunt would have just one winner, Washington finished first and would earn the reward in points for doing so to put them on the board in the competition for the first time all week.
Monroe took their second first place title on Thursday evening by beating out the other halls on the dodgeball court. Adams finished second after a tight competition, and Washington added to their score with a third place finish.
The fifth and final event took place on Friday evening in the form of a basketball tournament. It may not have been the NIT, but it was competitive and thrilling for all involved nonetheless. Ross owned the basketball court and earned their victory to be in first place for this event with Adams coming in second place and Monroe in third.
Adams Hall has the privilege of bragging rights when it comes to residence halls at Robert Morris, until next April when all bets are off and the halls compete once again to see who can be the best in Battle of the Halls.
About the Writer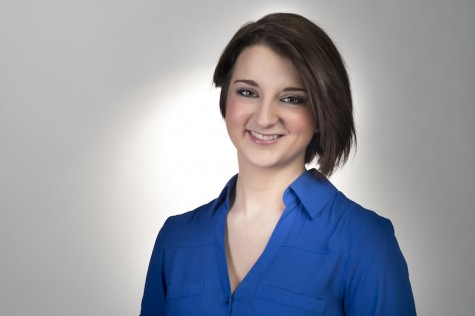 Leah Fleischel, Social Media Editor
A junior communications major with a concentration in journalism and a focus in media studies, Leah is the Editor-in-Chief of RMU Sentry Media. She is...