Annual Holiday Music Program at courthouse kicks off
PITTSBURGH — The 51st Annual Holiday Music Program began at the Allegheny County Courthouse on Nov. 29.
Performances began at 11:30 a.m. The first performers were the members of the Quaker Valley High School Concert Choir, who is under the direction of Austin Wolford. Following them was the Falk Middle School Jazz Band and eighth-grade chorus, who is under there direction of Maria Sassani and Joe Scheller.
"The Holiday Music Program is a long-standing tradition at the Courthouse. The parents of today's students often remember performing on the steps at the Courthouse themselves," said County Executive Ritz Fitzgerald. "Employees and visitors alike look forward to the sound of holiday music filling our halls and we are grateful to all of the participating districts for sharing their gift of music with us."
Each performance takes place on the Grand Staircase of the Courthouse, located on Grant Street downtown. Although the performances will be broadcasted on the Grant Street steps of the courthouse, shoppers and other citizens are encouraged to come inside and enjoy the music live.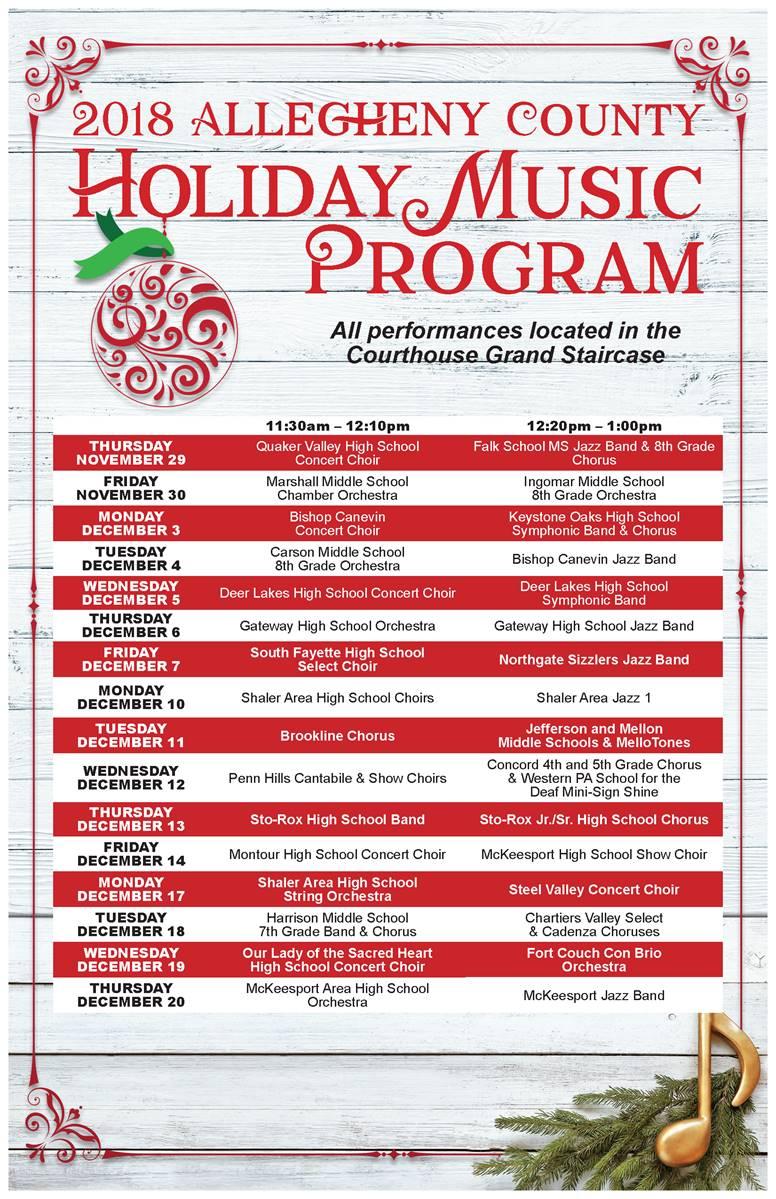 There will be performances every weekday up until Thursday, Dec. 20. There will be a total of 30 performances from 32 local choirs, orchestras and bands.
In addition, participating students are asked to donate a gift to The Holiday Project, a program that provides gifts to children and youth who receive services from the county's human services system.