Delta Zeta to host 3rd Annual Colonial Auction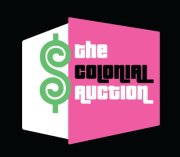 On Tuesday, March 5, at 9 p.m. the sisters of the Delta Zeta sorority will be in Massey Theatre holding their third annual Colonial Auction. Various services and talents are auctioned off throughout the evening and all proceeds benefit the philanthropies of Delta Zeta.
The sisters of the sorority are not the only ones auctioning off things themselves, other students are getting in on it in addition to staff such as Greek Life advisor Scott Irlbacher and even President Dell'Omo. Irlbacher is offering a dinner for up to three people at Primanti's, while Dell'Omo one-ups him with the offer of taking three students for a meal at the Duquesne Country Club. Other services being offered by students are Sheetz and Romo's runs anytime of the day or night, dance lessons, home-cooked meals in the apartments, room cleaning, a trip to a Pirates game, and many more.
"This is my third year having a part in the planning and production of the Colonial Auction, and I was fortunate enough to be a part of the group when we came up with the idea for the auction. The is hands down the best event DZ plans all year! Last year we were able to raise over $1,500 for Variety, an organization that provides mobility to disabled kids. It's a thrill to get to meet these kids and see how much Variety impacts thier lives, and it's awesome to know that we're able to be a part of that!" said Natalie DeBarto, a junior at RMU and sister of the Delta Zeta sorority.
Tickets have been on sale for the past week, but they can be bought tomorrow, March 5, from 11 a.m. until 1 p.m. and from 4 p.m. to 6 p.m. in the Nicholson Food Court. Money should be brought to the event for all those planning on bidding, but a Paypal credit/debit swiper will also be on site for those wishing to use a card. The sisters of Delta Zeta are looking to have another successful year in raising funds to support the causes they invest their time in.