Dr. Terri Devereaux joins RMU SNHS
As of Nov. 1, 2016, Dr. Terri Devereaux will be joining Robert Morris University's School of Nursing and Health Services as the Doctor of Nurse Practice program director.
Devereaux is filling the position held previously by Denise Ramponi since June 2015. As the DNP, Devereaux will be in charge of making sure the program is following trends in the nursing field and following accreditation guidelines for nurses.
Devereaux has been a nurse practitioner since the '80s. She was the first family nurse practitioner from the University of Pittsburgh.
"People, some of my colleagues and even family members would say 'Physicians won't like you anymore, and you'll never find a job and you have a nursing job now why do you want to do anything else?'" said Devereaux. "But I knew what I wanted to do and I knew I wanted to keep going."
Devereaux has a bachelor's in health services administration from Point Park in health services administration. She received her Ph.D. from The University of Pittsburgh and her master's from Carnegie Mellon University.
"A nurse practitioner is a registered nurse who has additional education. In the early programs, I would describe it as learning how to do histories and physical exams and treating common illnesses, both acute and chronic so things like sinus infections to diabetes," said Devereaux. "All of that still remains but it has certainly expanded and evolved into a much richer role. Where now we learn things in addition to physical disease and kind of that medical model approach. We are much more bringing nursing into it."
Devereaux's doctoral research lead to a tool that is used during patient transfers in hospitals and healthcare organizations across the country.
"I have a broad area of practice, so I've always done family medicine, but then again the administrative and the business aspects that I've done and being able to start federally qualified health centers and other health centers and understanding that continuum of health care," said Devereaux. "I think the other thing is the shared vision, of educating wonderful and stellar NP's to be able leaders and expert clinicians as health care evolves and changes as time goes on."
Devereaux is responsible for the doctoral program in the School of Nursing and Health Sciences. The program currently has about 130 students. It takes anywhere from three to six years to complete.
"Much of what we do right now is we will assign these students to work with a physician, a nurse practitioner or a physician's assistant during their clinical experiences in the DNP program," said SNHS Dean Valerie Howard. "It's very important that we have these connections not only in hospitals but, also in primary care offices, in community health settings, the health department because we need to place these students with other physicians, nurse practitioners so that they can get their clinical hours in and they can actually practice."
About the Writer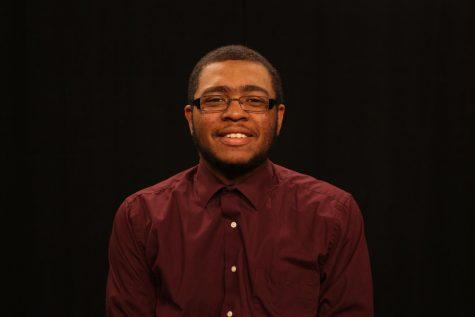 Malyk Johnson, Contributor
Malyk Johnson is a sophomore journalism major. He is the assistant news manager at RMU Sentry media and the program director for RMU Radio. He grew up...