Fundraiser announced for flooded Pittsburgh Irish festival
PITTSBURGH — The 28th annual Pittsburgh Irish Festival was cut short after heavy rains caused flooded festival grounds, canceling the final day, but the organization is now working to reclaim lost funds through fundraising.
The event was held on Sept. 7-9 at the Riverplex at Sandcastle. Following what the organization says is the second wettest day in Pittsburgh's history, the organization suffered "significant financial losses," according to a festival spokesperson.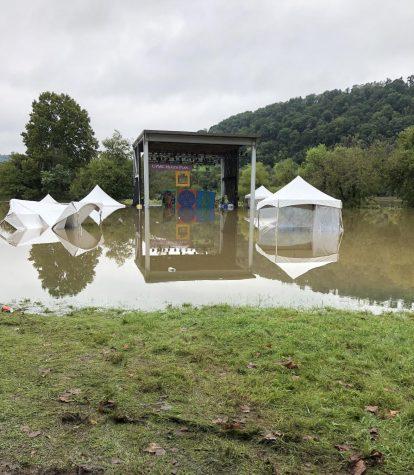 The organization that hosts the festival every year, the Irish Partnership of Pittsburgh, is planning to host fundraising events to recover from the losses and continue to organize the Irish festival.
"As a small non-profit, this flood has been devastating, but we're confident we will raise the funds necessary to secure our future," said Mairin Petrone, executive director of the Pittsburgh Irish Festival. "We are so grateful for the generosity we have received so far and hope many will consider supporting our efforts by attending one of our upcoming events."
The first event that will help get the organization back on their feet is axe throwing. On Nov. 18 at Ace Axe Throwing in Homestead, the organization will host a night featuring raffles, live music, Irish beverages food and axe throwing.
The organization will also be participating in the Pittsburgh Downtown Partnership's Holiday Market in Market Square. Irish gifts such as jewelry, glassware, ornaments, clothing and decorative items will be available for purchase, according to a press release.
The organization says that more fundraisers are in the works to be planned for the future.
To make a donation to the Irish Partnership of Pittsburgh, click here.