Jeanette Walls speaks at RMU, Heinz Hall for Pittsburgh Speaker Series
Hang on for a minute...we're trying to find some more stories you might like.
Jeanette Walls is the author of the New York Times best-selling memoir, The Glass Castle. She worked as a journalist in New York for 20 years, writing for publications such as New York Magazine, USA Today and MSNBC.com. Additionally, she is the speaker for the Pittsburgh Speaker Series and presented at RMU in the Sewall International Suite at 1 p.m. on Feb. 13.
Before she spoke, there was a luncheon held for both RMU students and Point Park students to interact and discuss her novel The Glass Castle.
"It was a good experience to interact with Point Park students about the differences between our universities and realms of study," said RMU student Tori Mikulan.
Walls told the audience of her past, even though many were familiar because it paralleled her memoir. She told of how she came from a poor background and was always picking up and running from an array of things with her family. When she was 17, she moved to New York City, acquired a job and was accepted into a good school.
All this time, she noted that she was ashamed of her past and kept it a secret because she felt it would ruin the name she had earned for herself. One day, she ran into her mother in the city and she was homeless. Walls decided to confront her mother and asked her how to explain the position that she and her father were in, and she got the simple reply of, "Tell the truth."
This was the motivator to open up and write The Glass Castle. Walls admitted she was prepared to "embrace the contempt and ridicule" that came along with it. What she found though was that she underestimated how good and kind people really were, and now the thing she embraces is her past literally being an open book.
As many authors do, she said that she developed a fantasy she had for her book, and that was for a rich kid to read it. That came true, and she then hoped that it would inspire a young person going through similar rough times. These hopes came true on a scale larger than she could have ever imagined.
"I'm not bragging about myself, I'm bragging about the power of story-telling." said Walls as she told of encounters she had with readers.
The power, she said, is that complete strangers can sit down and converse about something and instantly connect on a deeper level.
Walls then opened the floor to questions and invited for the questions to be personal.
"Don't be afraid or embarrassed, my life is literally an open book." laughed Walls as she encouraged the audience to ask anything.
Many students asked questions about the challenges of opening up and true expression of their past or something that they have a desire to write about but do not know how and Walls answered them not only with honesty and fluency, but with happiness.
"It [the opportunity to speak to students and answer their questions] is an astonishing blessing beyond anything anyone could ever imagine… It exceeds any expectations that I ever had." said Walls of the experience.
Walls also presented about her book and experiences at Heinz Hall at 8 p.m. on Feb. 13.
About the Contributors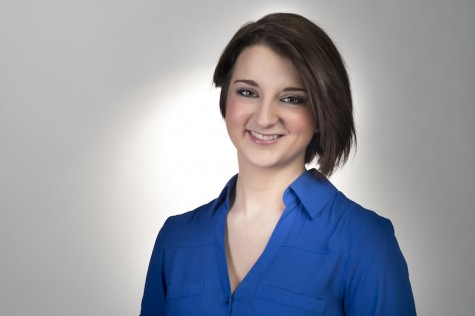 Leah Fleischel, Social Media Editor
A junior communications major with a concentration in journalism and a focus in media studies, Leah is the Editor-in-Chief of RMU Sentry Media. She is...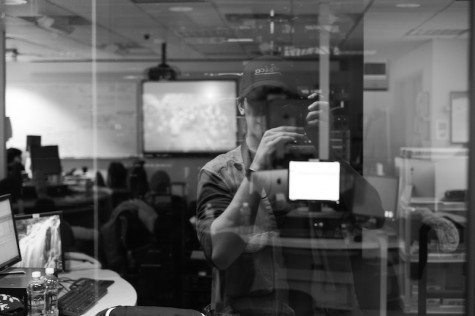 Paul Wintruba, Contributor
Paul is a junior photography major, and is a photographer for RMU Sentry Media.