Kennywood Park reveals more details of new record-breaking rollercoaster
WEST MIFFLIN – Kennywood Park has already started setting track for the new roller coaster that will welcome guests into Steelers Country, the Steel Curtain.
On Tuesday, the International Association of Amusement Parks & Attractions (IAAPA) debuted the cars that riders will enter when the ride opens in 2019.
Some more shots from the show room floor at #IAE18! #SteelCurtain pic.twitter.com/DKxFwo8cLM

— Kennywood Park (@Kenny_Kangaroo) November 13, 2018
The cars for the coaster match the track and structure of the coaster, featuring the iconic black and gold of the Pittsburgh Steelers. In the center of the front car will be the number 33, as the sports franchise was founded in 1933. However, the Pittsburgh theme does not stop on what is seen from the outside. The inside of the vehicles is set with comfortable seats that are shaped to look like footballs complete with laces.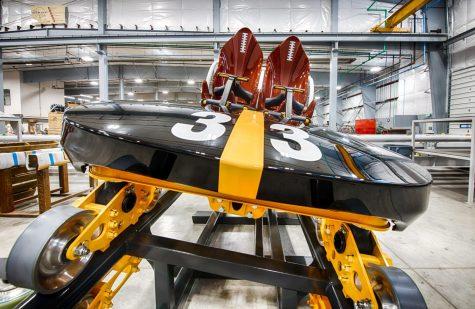 "We are very excited about the partnership with Kennywood," said Steelers vice president of sales and marketing Ryan Huzjak. "Being able to connect the Pittsburgh Steelers with a family attraction like Kennywood is a natural fit for both organizations, and we are thrilled about the tradition and longstanding history the Steelers and Kennywood provide to families in and around the city of Pittsburgh."
WATCH: The Steel Curtain POV
WATCH: The Steel Curtain Birdseye View
Safety restraints include a lap bar only. The roller coaster will not have over-the-shoulder restraints. This is partially for the guest's enjoyment, so riders can notice how open the car is during smooth twists, turns and inverts at 75 miles per hour, according to the park spokesperson.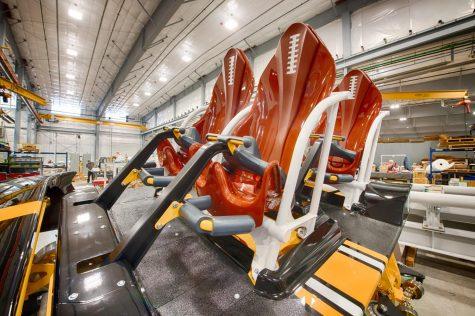 Kennywood general manager Jerome Gibas said, "With the Steel Curtain setting the North American record for most inversions, it was critical that the trains offer riders a safe and comfortable experience that has them eager to ride again and again. You can definitely tell you're in Steelers Country when you board this vehicle."
Kennywood's new rollercoaster will tower 220 feet in the air with the tallest inversion at a record-breaking 197 feet above the ground and 4,000 feet of track for riders to enjoy.
The Pittsburgh themed coaster breaks the inversion record in the western hemisphere with nine inversions. According to the press release, the Steel Curtain will break a Pennsylvania, North American and even world record.
About the Writer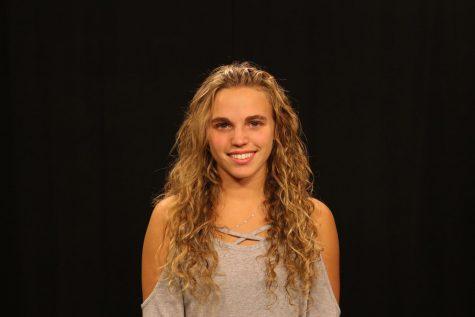 Megan Shandel, Multimedia Editor
Megan is majoring is in Media Arts with a concentration in Graphic Design and a minor in Photography.