Monitoring Hurricane Sandy: Top resource sites
Hurricane Sandy is headed our way and has already affected plans this evening. Below are a list of sites that will serve as vital resources as the storm continues to progress.
Check here for the latest on power outages and the preparations to restore any power lost during the storm.
Moon Township's Official Website
Check here for the latest changes in community activities due to the weather. Already Trick-or-Treating for Moon Township has been moved to Saturday, Nov. 3 from 6:30 to 8 p.m.
Check here for the latest satellite images and projected path of Hurricane Sandy.
Check here for the latest impact on flights in and out of Pittsburgh.
Check here for the latest cancellations across campus.
About the Writer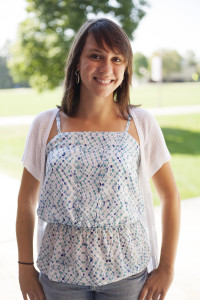 Andrea Zanaglio, Staff Writer
A senior journalism major at Robert Morris University, Andrea serves as a staff member this semester, writing and producing packages for all aspects of...