Reflecting on RMU's Spring Career Fair
On Tuesday April 9, 2013, Robert Morris University hosted its annual Spring Career Fair at the Sewall Center.  Numerous businesses were on hand to offer potential job opportunities to qualified candidates.  A number of RMU alumni and current students attended the event.
Appropriate dress attire is important to an event such as this because it shows the employers you want to be taken seriously.  Erie Insurance employers Helena Carter and Ryan Masolotte dubbed this as "Appearance dressed for Success."  They explained there are three things they first look when a students approach them, appearance, an impressive resume, and an open mind.
Carter stated, "If you want to be taken serious, you need to be dressed that way.  First impressions are important."  Both Carter and Masolotte explained what they look for in a student during a Career Fair.
Masolotte explained that students should prepare a one-page resume and use good communication skills during conversations.  Masolotte said, "There have been great students who have fulfilled our expectations."
And finally, as both employers stated, have an open mind.  "Come with an open mind, because you need to be able to look at all opportunities," said Helena Carter.  Carter and Masolotte went on to explain that every company looks for a certain attitude in a potential employer.
It is vital to take into consideration what these employers have to say because this information could help in the future.  Many possibilities exist in the job market along with numerous jobs at one company.  Even thought BNY Mellon (who attended the career fair) is banking and financial service company, there are still jobs with the company that deal numerous degrees.  These degrees can range from IT, accounting, communications or even marketing.  Positions will always exist in a company even if a certain company doesn't do something you are necessarily interested in.
Before attending your next career fair, make sure are prepared with your appearance, resume, and willingness to have an open mind.
About the Writer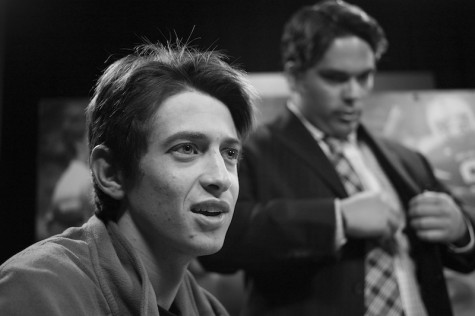 Mike Funyak, Staff Reporter
A Senior Business major with a concentration in Management at Robert Morris University, Mike is a Staff Writer and Blogger for "The Sentry."

In...