RMU buys the Bobby Mobile for tours
Over the summer Robert Morris University invested in an electric bus with the intention of moving students and families around campus, while simultaneously enhancing their impression of campus.
One of the most important jobs for Nathan Turner, director of admissions at Robert Morris, is to encourage new students to become a part of the RMU family. One way that Robert Morris is trying to accomplish this goal was with the purchase of the Bobby Mobile.

"In order to best showcase our beautiful campus, our award-winning campus, we had elected to investigate a way to move people on campus in order to show them all of campus, because when you have prospective students and families visiting campus we wanted to be able to highlight some areas," Turner said.
The construction of the new student recreation center and its distance from the rest of the campus was one of the biggest influences on the purchase of the Bobby Mobile.
"We wanted to be able to have an opportunity to be able to transport families up there for the campus tour, be able to see that new facility in the springtime when the UPMC Events Center is up and fully functioning and done under construction," said Turner. "Our goal is to be able to show that on tour as well, so we'll be able to use that vehicle to transport people."
Not only is the Bobby Mobile convenient for people touring the campus, but it also makes for a comfortable tour.
"When it's been raining we can do campus tours because it is a fully enclosed vehicle. It does have two heaters, which we obviously don't need to use in the summertime, but that'll be nice for climate control."
So far, the Bobby Mobile has been successful in achieving the goals set by admissions to better showcase the campus and make transportation easier for everyone touring RMU.
"From prospective students that are visiting campus, and families, it's been a very positive response, they like it."
For more information about tours on campus click here.
About the Writer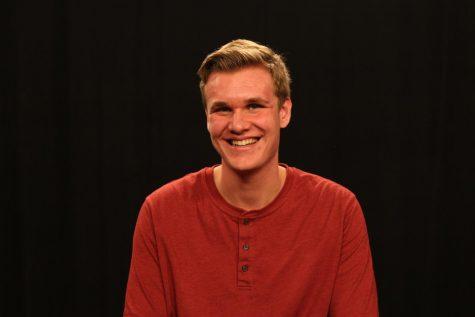 John Blinn, News Editor
John Blinn is a junior Communications Major. John has been writing for the News Section for since his Freshman year, and now serves as News Editor. John...