RMU hosts racial diversity chat
On Tuesday night, RMU's Interfraternity Council hosted a racial diversity chat, which was open to students and faculty. The presentation was led by a guest speaker and RMU alumna Dr. Nena S. Hisle.
Dr. Hisle, who has a Ph.D. in instructional management and leadership, is a school counselor for Pittsburgh Public Schools and a Diversity Consultant for Eye on Equity Consulting, LLC. Passionate about her discussion, Dr. Hisle said she wants everyone, regardless of their racial identity, to be comfortable in their own skin.
"Everyone should be their own individual self and be respected for that," she says.
Hosting her first-ever in-person training, Dr. Hisle addressed various topics regarding diversity, including the impact of racial baggage, unconscious biases, and microaggressions. Through interactive activities and anecdotes of personal experiences, Dr. Hisle encouraged the audience to consider how the topics impact their own lives and taught ways to identify and address them, even if they appear insignificant.
"Your lens has to be trained on noticing biases," she says.
Dr. Hisle also placed an emphasis on empathy and respect when dealing with situations regarding racial baggage, unconscious biases, and microaggressions. Despite what Dr. Hisle describes as a difficult time in our world, she is optimistic for the future.
"I definitely think that younger generations are going to see more people as equal," she says.
The presentation is part one of a series of training sessions that will occur throughout the year. Information regarding future presentations will be posted when it is available.
About the Writer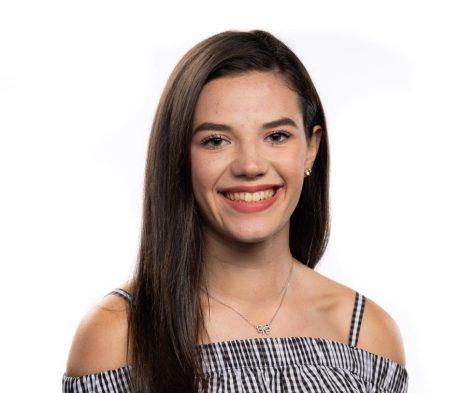 Grace Hampton, Contributor
Grace is a freshman Business major from Pittsburgh.