RMU President Dr. Chris Howard awarded to National Football Foundation Board of Directors
MOON TOWNSHIP- As the RMU 2020 football season resumes this spring, RMU President Christopher Howard is continuing his efforts in expanding the impact of football on college campuses.
On Thursday, Howard has was awarded a position on the Board of Directors of the National Football Foundation and the College Football Hall of Fame Inc.
Robert Morris University President Chris Howard has been named to the Board of Directors of the National Football Foundation and the College Football Hall of Fame, Inc.

🔗 https://t.co/adlwgtgXgU pic.twitter.com/cxtTFFxGIZ

— Robert Morris University (@RMU) March 11, 2021
Howard, one of only a limited number of university presidents to play Division I football, told RMU's "Newsroom" that he is appreciative of the opportunity to represent Robert Morris.
"I am honored to join the National Football Foundation Board of Directors and to serve with such an illustrious group to promote this special sport as it is reimagined for the 21st century," Howard said. "All the things I learned playing football – teamwork, attention to detail, and intestinal fortune – have benefited me in every phase of my life."
Howard was a three-year letter winner at the United States Air Force Academy, graduating in 1991. He becomes the first-ever Campbell Trophy award winner to present on the board. The Campbell Trophy is presented by the NFF as the highest academic award a senior player can earn in college football.
Former NFL quarterback and NFF Chairman Archie Manning expressed his gratitude for the board's newest member.
"Chris's presence on the board will provide us powerful insights on the impact of the NFF's programs on college campuses nationwide," Manning said. "Chris's authentic love of the game, coupled will his distinguished and long list of accomplishments, make him an absolute natural to join the NFF Board."
NFF President and CEO Steve Hatchell also spoke on Howard, a member of the Knight Commission on Intercollegiate Athletics and a former member of the 13 seat College Football Playoff Selection Committee.
"Chris Howard represents everything right with our great game," Hatchell said. "A Rhodes Scholar who played football at Air Force, Chris encapsulates everything we hope to inspire in future generations. We are lucky to have his counsel, and we could not be more thrilled that he has agreed to accept the position."
Howard was named University President on February 1, 2016, and helped guide 10 athletic programs to the Horizon League and the football program to the Big South on June 15.
About the Writer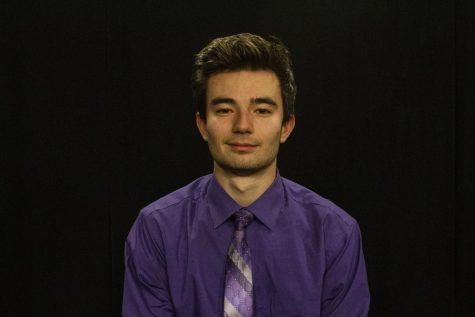 Austin Bechtold, Assistant Sports Editor
Austin Bechtold is a sophomore Sports Communications major and the assistant sports editor for Colonial Sports Network. He also has a double minor in Business...