RMU putting documentary grant to use

In just a few decades, the city of Pittsburgh did a complete, 180 degree turn around from a grimy, smoky center for steel mills to the most livable city in the United States. Earlier this year, the Richard King (RK) Mellon Foundation awarded Robert Morris University $170,000 dollars to fund a documentary on the Allegheny Conference for Community Development (ACCD) – the reason many believe these changes to the city happened the way they did.
David Jamison, Provost at Robert Morris University, has been the driving force behind taking the idea of this documentary and making it a reality. He wrote and submitted the proposal in January, telling the evolution of the ACCD within the 70 years it has been in existence.
Another key player in creating the documentary is Professor Michael Dilauro, Director of the Academic Media Center at Robert Morris University. Dilauro is serving as the director and producer of the documentary. In addition to overseeing production, he is also in charge of the project from a budgetary standpoint.
What makes the ACCD notable is the idea of the public and private sector coming together to make Pittsburgh a better place, as both Jamison and Dilauro stated.
According to Dilauro, the documentary is projected to be completed and ready for showing by Sept. 2014. Currently, the documentary is to be shown at the university's Moon campus, as well as at the Bayer Center for Nonprofit Management downtown. The main outlet for the documentary will be WQED, according to Dilauro.
In the short time since the green light has been given, a lot of work has been done on the project. Many interviews have been scheduled, and a handful have already been completed over the summer. Interviewees range from Donald Carter, Director of Remaking Cities Institute to Dick Thornburgh, former Governor of PA, to Dennis Yablonsky, current executive director of the ACCD, and many other extremely influential figures.
Filming a documentary of this size in a limited amount of time requires a team to make it possible. Beth Dolinar Kusbit, a part-time faculty member in the School of Communications and Information Systems, has played a primary role in gathering research information and has been focusing on this project for some time. A few students working in the Academic Media Center are helping transcribe all of the interviews with participants in the conferences over the years.
For more information on how the documentary is developing and more specifics, look for an article in the print issue of The Sentry in early December.
About the Writer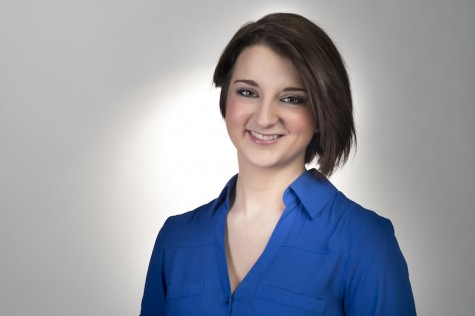 Leah Fleischel, Social Media Editor
A junior communications major with a concentration in journalism and a focus in media studies, Leah is the Editor-in-Chief of RMU Sentry Media. She is...