RMU softball taking strides to better Pittsburgh area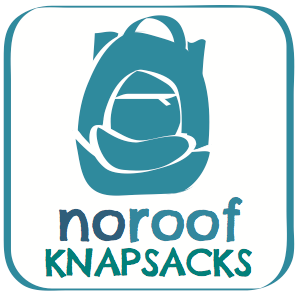 The Robert Morris softball team is seeking donations for a new nonprofit organization, No Roof Knapsacks.  Founded by senior softball player Sam Santillo and her mother, the nonprofit organization takes old or new backpacks and fills them with non-perishable food items, toiletries, and clothes, which are then distributed to homeless people in the greater Pittsburgh area.
No Roof Knapsacks provides the homeless with the basic necessities of life in a respectful and dignified manner.  The nonprofits core values are to listen to those in need and provide them with support, treat everyone with dignity and respect, and share ones talents to achieve results and grow within the community.
"I brought the idea up to the [softball team] and we usually do a charity game once in the fall and once in the spring," said Santillo. "The girls and the coaches both agreed that this would be a great cause to support especially since my mom and I started the organization."
Since Tuesday, the team has been set up in Romo's Café from 11 a.m.-2 p.m. during the lunch hours and will be there until Thursday.  Students can use their freedom card money to purchase items that can be put toward donations.  This Saturdays home softball game against California University of Pennsylvania (Cal-U), will be utilized as an opportunity to raise more awareness for the nonprofit organization.
"We contacted Cal-U, got them on board, and they are doing some fundraising this week too.  On Saturday they will bring what donations they received to the game.  They are also donating old backpacks from Washington and Jefferson University," said Santillo.
No Roof Knapsacks will make its presence at the softball game Saturday as well.
"My mom is going to be at the game with a table set up and people can come bring items to donate.  Monetary donations will also be accepted," said Santillo.
During the two games set between Cal-U on Saturday, Sept. 20, the RMU softball team will be sporting t-shirts to support the non-profit organization.
Look for Santillo and the rest of the RMU softball team at future sporting events as they strive to make a difference in lives of others.  The team will have a table set up at the homecoming football game on October 4, the Men's Basketball game vs. Duquesne on Dec. 13, and at least one conference basketball game.  Depending on their game schedule, the softball team also plans to be at the Island Sports Center for selected RMU hockey games.
For more information on No Roof Knapsacks, visit http://noroofknapsacks.wix.com/noroofknapsacks
About the Writer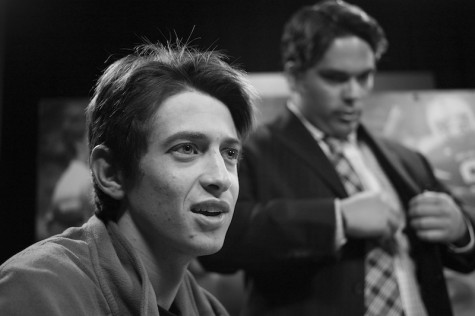 Mike Funyak, Staff Reporter
A Senior Business major with a concentration in Management at Robert Morris University, Mike is a Staff Writer and Blogger for "The Sentry."

In...