RMU's Autism Speaks wins #Pens4Purpose contest
This semester, freshmen Danielle Wicklund, Jessica Sales, Allison Harnsberger and Loretta Carosone have started a chapter of the organization Autism Speaks at Robert Morris. The organization aims to raise awareness about the autism spectrum disorder and advance research for causes and better interventions for the disorder and related conditions.
"I was selected as a finalist to deliver a commencement speech, and my commencement speech was about why we should help special needs kids and why we should be kind to them. I was not chosen as the finalist," said Wicklund. "I felt like I let down that community, I felt like, 'You could do so much more, Danielle.' So, I took that opportunity at RMU to set up this Autism Speaks chapter."
Thus far, the RMU Autism Speaks chapter went Trick-or-Treating with children with Autism through Pediatric Special Aid Care, an organization that helps aid special needs children up to the age of 21 years. They also raised $200 by having a Halloween bake sale in October.
"I want us to become a bigger club, maybe get more active members involved and I also want to help that community more," said Wicklund. "So maybe do more volunteering things, get out our name out there and really help those people."
Most recently the organization won the Pittsburgh Penguins foundation '#Pens4purpose' social media contest.
"Jessica (Sales) and I went to the student government meeting and they talked about this Pens4Purpose contest and I thought it was so cool," said Wicklund. "The Pittsburgh Penguins were going to give you $10,000 donation to your cause and they would also give you a suite."
To compete in the contest, Wicklund made a video and shared it on the Pittsburgh Penguins Foundation Facebook page. The members of the club campaigned for family and friends to like the video.
"I think our big challenge is to get more people involved somehow," said Wicklund. "I think this…contest really helped a lot we created a lot of exposure. I remember we only had about 20 likes on our Facebook page before, now we have about 100. I think as more people hear our name and what we do more they will be more involved."
The club currently has a total of 35 members but only about 12 of those members are considered active.
"When I first met Danielle I immediately… I liked her, I was drawn to her as I think all of us were. And I was like 'okay,'" said Megan Miller, the club's senior adviser. "So I helped her out just gave her a little bit of advice. I really didn't do much. And then I met them and I think it was just so amazing that they were freshman, starting this club, that it really made me just want to help them in any way I could and make sure they were going in the right direction."
About the Writer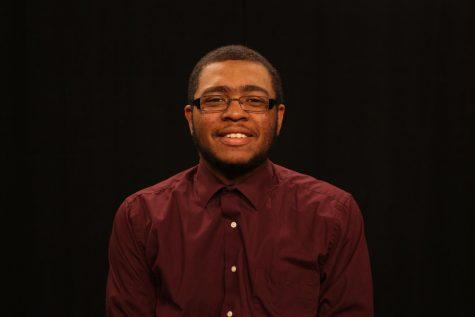 Malyk Johnson, Contributor
Malyk Johnson is a sophomore journalism major. He is the assistant news manager at RMU Sentry media and the program director for RMU Radio. He grew up...