Romo's Roundup
Here'sa look at what's hip and happenin' at Bobby Mo this coming week.
Monday, Oct. 22:
Italian American Heritage Week
First class for second eight-week Monday courses
Tuesday, Oct. 23:
Veterans Job Fair Prep Resume Workshop: 1:45 – 3 P.M. in Sewall Center
Open Mic Night: 9 p.m. in Food Court
Volleyball vs. Duquesne: 7 p.m. in Sewall Arena
Ravioli Making sponsored by Voci Italiane: 4 p.m. in the Wheatley Cafe
Creepy Conference: 7 p.m. in Sewall Center
Wednesday, Oct. 24:
Diversity Speaker Series: Italian Heritage Month: Noon in Rogal Chapel
Internship Seminar: 3:45-5:15 p.m. in Sewall Center
OSCE Service Project: Moon Parks Halloween Event: 4:30-6:30 p.m.
Thursday, Oct. 25:
Alcohol 101: 10 a.m. Salem Hall Lower Level
RMU Band attends Bloomfield Halloween Parade
Friday, Oct. 26:
Every Freakin' Friday: Oktobefest: 5-8 p.m. in Sewall Center
Alcohol 102: 3 p.m. in Salem Hall
Saturday, Oct. 27:
Halloween Dance: 10-12 p.m. in Gus Krop Gym
Sunday, Oct. 28:
Volleyball vs. Quinnipaic: 1 p.m. in Sewall Arena
Also, checkout this week's The Sentry Second for a video breakdown of events!
About the Writer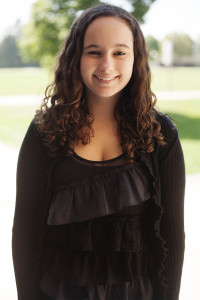 Tiffany Brandon, Contributor
Tiffany is a freshman communications major with a concentration in journalism at Robert Morris University and is a staff writer for RMU's student-run...