Savoring Sewickley
For more than a decade the residents of Sewickley, its surrounding areas and the Sewickley Public Library have united over something quite simple: a shared meal. This October marks the fifteenth year that the Friends of the Sewickley Public Library have invited the community and its unique food establishments to come together for Savoring Sewickley, a fundraising, culinary event that solely supports the library.
Leslie Riker, co-chair of the board of Friends of the Sewickley Public Library, explained that the small but mighty community relies on the Library's resources in countless manners.
"People use the library for so many different things. Young families use it for story time, school-age children participate in battle of the books, there is a very active teen center, there are computers for everyone to use, and there are different groups for adults. You can even do resume-writing. It just touches so many people," said Riker.
This year, Savoring Sewickley will feature over 20 food establishments that range from bakeries and a frozen yogurt shop, to gourmet, European-inspired cuisine. In previous years, the restaurants were strictly from the Sewickley area, but this year the Friends of the Public Library have extended their reach in order to include more communities. Cafe Notte, which is located in Emsworth, and Mediterra Bakehouse and Little Athens from the St. James Farmer's Market joined the line-up this year.
"Even though they're outside of Sewickley, a lot of the partons of the library frequent Cafe Notte," said Teresa Duff, co-chair of the board of the Friends of the Sewickley Public Library, "There are also many who frequent the farmer's market that is just right across the street from the library."
Not only does Savoring Sewickley connect food establishments, the library and community members, even community leaders get to participate.
"There's a tradition where we ask the local mayors, representatives and council members to bartend. It's fun! They do one-hour shifts or so or until they feel like passing on the torch," said Duff.
Sewickley Mayor Brian Jeffe and Councilman Thomas Huddleston are willing to try their hands at bartending this year, according to RIker.
Riker explained that Savoring Sewickley is truly a community event open to all, specifically to those who love the library and its vital services.
"The Friends of the Sewickley Public library are trying to get support for the library to be more widespread- to have the community be able to support the library and not just go to a few elite donors. The library serves everyone, so here is a chance where everyone can help support it at Savoring Sewickley," said Riker.
About the Contributor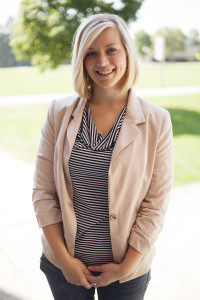 Leah Moose, Staff Member
A junior journalism major at Robert Morris University, Leah is a staff writer and photographer for the student-run newspaper, "The Sentry."

Additionally,...