Schenley Park Skating Rink Hosts 34th Annual Mascot Skate
On Saturday, Jan. 15 CitiParks hosted their annual Mascot Skate at Schenley Park. This year marks the 34th year of the event. The event brings together locally known Pittsburgh mascots such as the Pittsburgh Penguins "Iceburgh" or the Pittsburgh Pirates "Pirate Parrot."
About 21 mascots were in attendance and skating on the ice.
Mascots such as Robert Morris University's "RoMo" and the University of Pittsburgh's "Roc the Panther" took photos with young fans and families. Several families brought their dogs to the event for a chance to see their favorite K-9 mascots.
Mirella Ranallo, supervisor of the outdoor skating rink at Schenley Park spoke about the event.
She said, "It is one of the biggest events, we have Valentine's on Ice and that's a big event as well. But this is one of the bigger events and people just love coming here, especially the kids. They enjoy all the mascots. Of course, especially Iceburgh and the Pirate Parrot, those are the two big ones! So it's really an awesome time!"
Newly elected Pittsburgh Mayor Ed Gainey was in attendance skating with Pittsburghers as well as a local Abraham Lincoln impersonator.
Ranallo also said of the event that what makes the event so special each year is, "Getting together with everybody and sharing laughs and smiles and just enjoying all the different types of mascots that come out here and how silly they act! It's just a silly time for everybody to relax and laugh."
The event did just that in sharing laughs, smiles, and Smiley Cookies at the end of the skate courtesy of Eat-n-Park's Smiley Cookie mascot.
The next event at the Schenley Park Skating rink is the annual "Valentine's on Ice Skate" next month on Valentine's Day.
About the Contributors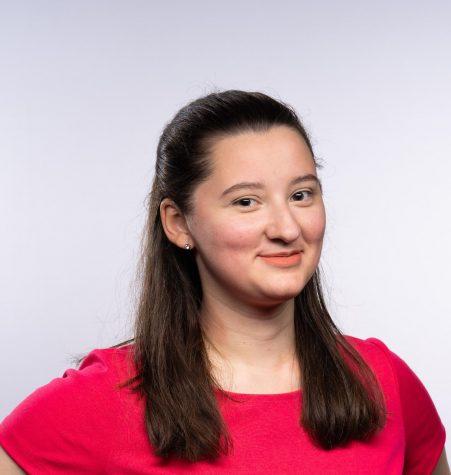 Melanie Hulse, Editor in Chief
Melanie Hulse is a senior Marketing and MBA student, who formed the business team. She is the Editor-in-Chief of RMU Sentry Media. Melanie is described...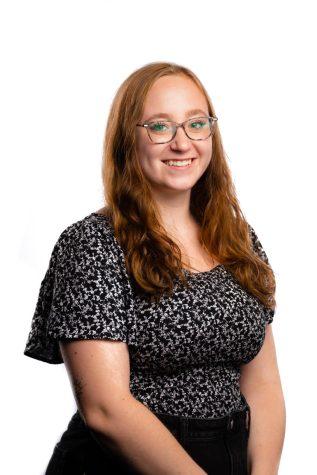 Evelyn Luthringer, Head Social Media Director
Evelyn is a senior marketing major with certificates in logistics and entrepreneurship from Erie Pa.  For Sentry Media she enjoys taking photos and running...