Smithsonian's 'Destination Moon' exhibit coming to Heinz History Center
The Senator John Heinz History Center will be one of four museums to play host to a Smithsonian Institution exhibit commemorating the 50th anniversary of the Apollo 11 mission.
The Pittsburgh museum announced on Thursday that the "Destination Moon: Apollo 11 Mission" exhibit will be on exhibit starting Saturday. The display will be only featured at four Smithsonian-affiliated museums around the nation and the Heinz History Center is the only display east of the Mississippi.
"As a Smithsonian affiliate, the History Center is honored to bring such an important exhibition to Western Pennsylvania," said Andy Masich, president and CEO of the History Center. "This is an historic opportunity for both regional and out-of-state visitors alike to see an iconic national treasure — the Apollo 11 Command Module Columbia — right here in Pittsburgh."
The exhibit will take visitors on an exploration of the Apollo 11 mission, according to a press release. The highlight of the exhibit is a command module called the Columbia. Visitors will be able to get an in-depth experience of the only portion of the spacecraft remaining. The command module was built by Pittsburgh based North American Rockwell.
This is the first time the Columbia has left the Smithsonian since 1971.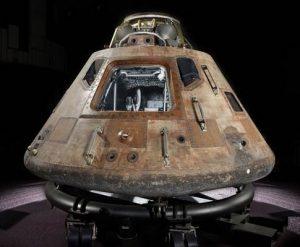 The Apollo 11 mission was the first successful attempt to "land a man on the moon and return him safely to Earth," according to President John F. Kennedy.
"One small step for (a) man, one giant lead for mankind," said astronaut Neil Armstrong as he became the first human to walk on the moon in front of a worldwide audience. These famous words are the highlight of the Apollo 11 mission.
The exhibit will also feature over 100 one-of-a-kind artifacts from the mission including mission-flown articles, according to a press release.
The exhibit will be on display until Feb. 18, 2019. More information about the exhibit is available here.
About the Writer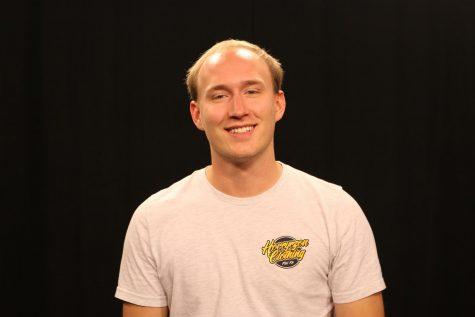 Gage Goulding, News Editor
Gage Goulding is a senior Applied Journalism major with a minor in Public Relations. Gage is the Lead Anchor for RMU Live as well as a package reporter...