Upcoming Pittsburgh Speaker Series: Vicente Fox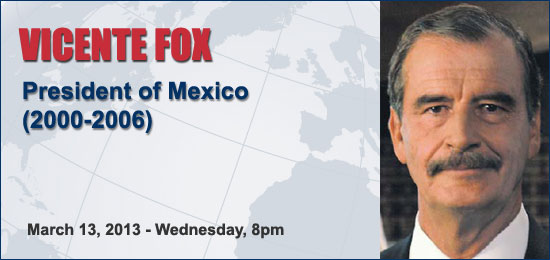 The next speaker in the Pittsburgh Speaker Series presented by Robert Morris University is Vicente Fox, President of Mexico from 2000-2006. He will be speaking at Heinz Hall on March 13 at 8:00 p.m. Students interested in obtaining tickets must go to the Office of Student Life and should be aware tickets are available two per student on a first-come, first-serve basis. The following are excerpts from his biography that can be found on http://pittsburghspeakersseries.com/speaker6.htm.
"A visionary leader with a deep understanding of the economic and social challenges facing Latin America, President Fox is one of the world's most important voices on the contemporary geo-political landscape and the role of business in the developing world.
When elected to the presidency of Mexico in 2000, Vicente Fox broke the stranglehold that the ruling Institutional Revolutionary Party had held on the State for seven decades. A charismatic reformer, Fox is credited as playing a vital role in Mexico's democratization, and with strengthening the country's economy. During his tenure, Fox succeeded in controlling inflation and interest rates, and in achieving the lowest unemployment rate in all of Latin America.
President Fox is a pleasant, respectful, simple and honest person who, due to his experience of life on the ranch, has learned to value the loyalty of everyday people, and to appreciate Mexico's enormous potential to become one of the world's leading nations. For this reason, he often says, "I fully understand the value of opportunities. I grew up on an ejido with peasant children and the only difference between myself and my childhood friends lies in the opportunities I received"."
About the Writer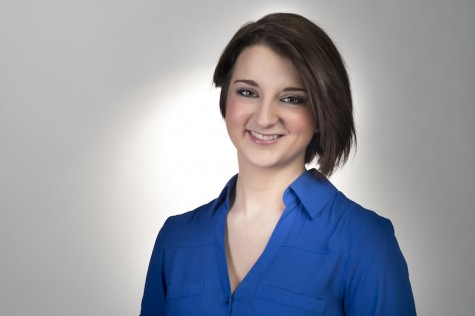 Leah Fleischel, Social Media Editor
A junior communications major with a concentration in journalism and a focus in media studies, Leah is the Editor-in-Chief of RMU Sentry Media. She is...