He's from Pittsburgh
Batman, one of the famous comic super heroes, and has been around since 1939. Since then, many comics, cartoons, series, and films have been released.
From 1966-1968, ABC produced a television show, Batman, starring Adam West and Burt Ward. Throughout the show, the actor who portrayed the Riddler for most of the episodes the character appeared in was Pittsburgh native Frank Gorshin. Years later, another Pittsburgh native, actor Michael Keaton would portray Batman in Tim Burton's films, Batman and Batman Returns
Gorshin was born and raised in Pittsburgh, Pennsylvania, and graduated from Peabody High School and from Carnegie Tech School of Drama, today called Carnegie Mellon University.  Gorshin went on to become an excellent actor and comedian. On the same night The Beatles performed on The Ed Sullivan Show, Gorshin made an appearance to perform stand up comedy.  Although Gorshin is widely known for playing The Riddler in the1960's cult-classic Batman television series, Gorshin also guest starred in other series.
The series that Gorshin made guest performances on include Star Trek and The Munsters.   Gorshin also acted in a number of movies such as The True Story of Jesse James, That Darn Cat, and Skidoo. Gorshin passed away in 2005 and now lies here in Pittsburgh at Calvary Cemetery.
On the other hand you have Keaton, who was born right outside the city in Coraopolis Township.
Keaton worked his way through Hollywood and finally caught a break when he landed a role in Ron Howard's 1982 film, Night Shift. He would then go on to land lead roles in Mr. Mom, Johnny Dangerously, Beetlejuice, Batman, and Batman Returns.
In recent years, Michael Keaton has done voice over work for Disney Pictures. He voiced the character of Chick Hicks in Pixar's Cars as well as Ken in Pixar's Toy Story 3.
So the next time you hear the name Frank Gorshin or Michael Keaton, just think, they're from Pittsburgh, Pennsylvania.
About the Writer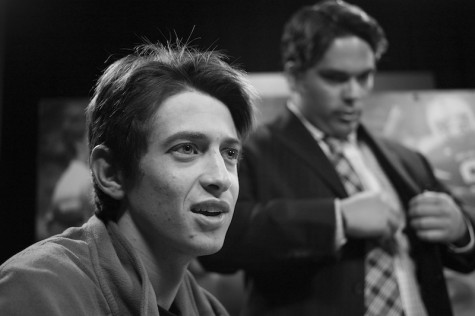 Mike Funyak, Staff Reporter
A Senior Business major with a concentration in Management at Robert Morris University, Mike is a Staff Writer and Blogger for "The Sentry."

In...