Jimmy Walker is the key for Robert Morris
Hang on for a minute...we're trying to find some more stories you might like.
After watching Jimmy Walker escape the pocket and make plays like a young Ben Roethlisberger, the perspective on this team changed. No longer are the running backs the key to this offense. While the running backs are still a talented bunch, it is the quarterback play of Jimmy Walker that will make or break this team.
On Saturday, the running game struggled. If one got to see the game, what was witnessed was a team scoring entirely through the air.
Walker's final stat line was 291 yards with three touchdowns and no interceptions while completing 18 passes on 33 attempts.
While the run game struggled to get going as they averaged a horrible 1.26 yards per carry, it was Walker and the passing attack who stepped up.
The fact that the offense, which just two weeks ago relied heavily on the run in their 13-10 win over Dayton, can put up 23 points without a somewhat decent running attack speaks volumes. I believe this team can score without a running attack, but will struggle without a passing attack.
The truth is in the numbers. When a quarterback comes close to touching the three-hundred-yard mark, a mark he would have eclipsed if he weren't forced to sit out due to the concussion protocol, that speaks volumes about how well Walker performed this past weekend.
When a quarterback does that while also throwing three touchdowns and no interceptions, some people will use the term elite. Now, when a quarterback does that in only one game for an FCS team against an extremely subpar FCS team, then elite isn't the correct term to use.
VMI's poor record is not the conversation that should be discussed regarding this game.
In order to be a good team, you have to win the games you're supposed to win by a convincing margin. And when your offense puts up 23 points, it easily could have been 33-0 if not for three missed field goals and a missed extra point. Additionally, if your defense has their first
shutout in seven years, then it's a convincing win.
It's simple: they delivered. Jimmy Walker is the key to this season because he led Robert Morris into doing something they haven't done since 2010. And I'm not talking about the shutout. He delivered. When the run game struggled and the defense continued to give the offense chances, Jimmy Walker delivered. When the pocket collapsed around him, he managed to escape like a magician and deliver.
It's not to say that victory was 100 percent because of Jimmy Walker. The defense was unstoppable and the offense around him, besides the protection for the running backs, was impressive. Walker wasn't even one of the two players to receive NEC Player of the Week awards.
Those belong to Gerald Ferguson, NEC Player of the Week and Warren Robinson, NEC Special Teams Player of the Week. Both of those well deserved, by the way.
Walker was just the one who led the way.
In football, by far the most important position on the field is the one at quarterback. They are the ones expected to lead and perform week in and week out. They are the key to their team. Jimmy Walker is the key to this team. This team will struggle without him and they can definitely win with him.
About the Writer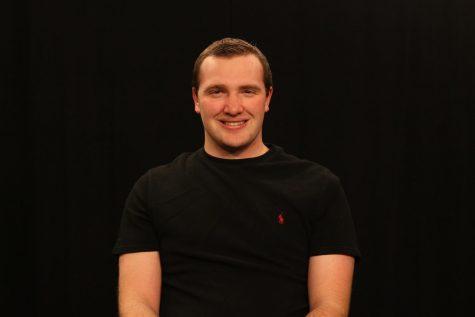 Logan Carney, Sentry & CSN Co-DCM
Logan Carney is a communications major with a focus in sports and he also has a sport management minor. He is in his fourth semester at Robert Morris....