Pittsburgh's lost Amusement Park: White Swan Park
From 1955 to 1989, a small amusement park known as White Swan Park straddled Moon and Findlay Townships.  Although the park was small in size and known as a kiddie park, White Swan had great business.
The park was shut down when the Pennsylvania Department Transportation (PennDot) bought the park and its 40 acres to build a larger highway for the new Pittsburgh airport.
According to local amusement park historian Jim Futrell, the park was special because of the owners.
Roy Todd and Margaret Kleeman, along with her husband, started the park and bought brand new rides for it.
When the park closed, White Swan was home to 15 rides, including a scrambler, carousel, ferris wheel, tilt-a-whirl, bumper cars, and two roller coasters.  The roller coasters, Galaxi and Mad Mouse, were sold and relocated.
The Mad Mouse was relocated to Lakemont Park in Altoona, PA and has since been retired.  The Galaxi found its way to Lubbock Texas at Joyland Amusement Park and continues to thrill guests to this day.
About the Writer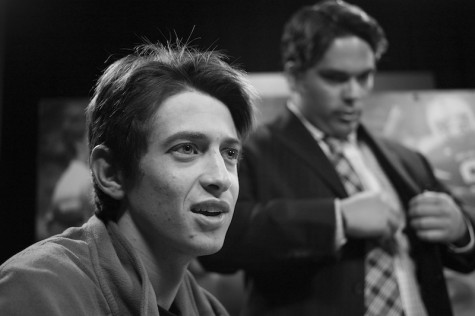 Mike Funyak, Staff Reporter
A Senior Business major with a concentration in Management at Robert Morris University, Mike is a Staff Writer and Blogger for "The Sentry."

In...