Times are changing for Miley Cyrus
Since the beginning of Fall, there has been many events that happened in the nation that most people can't seem to stop talking about. The Pirates having a great season, for example!
And of course, Miley Cyrus' VMA's performance. We all know that by November though, the infamous foam finger and "chicken butt" talk is old news. But why are people still talking about Miley Cyrus? Some say it's her cry for attention that pulls them in for more. But realistically, Cyrus is doing what every other celebrity does: growing up.
Miley Cyrus started out as the sweet Disney Channel country sweetheart everyone all knew as Billy Ray Cyrus' daughter, or more famously, the double role of Hannah Montana. But with age comes change, and no one expected Miley to take this much of a turn for the worse.
At first she had the edgy rock star look, she wore more revealing clothing and took more seductive pictures for magazines. Was it really that big of a deal? Sure, she had a new wardrobe and a different hairstyle, but we couldn't expect her to be Hannah Montana for the rest of her life, right? Wrong. Her new appearance created uproar within the parents of children who had admired Miley/Hannah and were now seeing sexy pictures of 'Hannah Montana' in revealing clothing. It doesn't send out the best picture to children.
Miley was the cover of the October 10 issue of Rolling Stone. During her interview, she told Rolling Stone that, "Times are changing. I think there's a generation or two left, and then it's gonna be a whole new world."
Miley also defended her performance in the article saying she wasn't trying to be racist or sexy, she was just dancing and being weird. Her outfit was unflattering and she admits that her hair was also a hot mess. She said, "That's what the VMA's are all about! Honestly, that was our MTV version, it's not the Grammys or the Oscars. It's supposed to be fun!"
In an article by The Inquisitor, Miley Cyrus' transformation from sweet teen to 'controversially sexy' had been constant news in the last month or so, and according to her, that's the way she wanted it. An interview with MTV revealed Miley saying that the twerking, tongue, and topless moments are "all part of the act." Back in October, Miley Cyrus' documentary called 'The Movement' aired on MTV.  It was expected that the feature would include her recent engagement with Liam Hemsworth and the split, but it really focused on her music.
Miley also appeared on SNL on October 5, the Today show on October 7, the Ellen Degeneres show on the 10th, and had a giant release of her newest album "Bangerz" featuring her singles "We Can't Stop," and "Wrecking Ball" all in the same week. Has she really joined the group of teen stars gone bad, or is Miley actually working the industry in her favor?
Her best explanation to her actions, including twerking, the foam finger, and her music video "Wrecking Ball" where she appeared nude, was, "You're always going to make people talk. You may as well make them talk for like two weeks rather than two seconds. You can watch that performance and think that's a hot mess. But it's a strategic hot mess. If I wanted a raunchy sex show, I wouldn't have been dressed as a damned bear."
We can all agree that Miley Cyrus has gotten us talking. So the question remains as to why are people still talking about this? Miley is on the rise and becoming the next Britney Spears/ Pink!/Rhianna. She grew up listening to these stars and now she is throwing together everything she knows and is becoming the next big thing. Crazy? Maybe. Smart? Definitely.
About the Contributor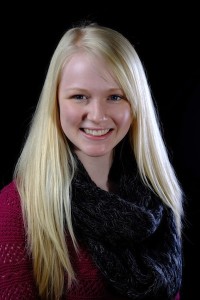 Sydney Roberts, Multimedia Reporter
A freshman communication major with a concentration in journalism, Sydney serves as the assistant editor for the Lifestyles section of RMU Sentry Media.