Blue Devils hand Colonials seventh NEC loss
Tonight's game is a special one for the Colonials. The second to be played at the A. J. Plumbo Center, and Senior Day, celebrating their one and only senior, forward Ronnie Gombe. The matchup for tonight for Robert Morris (15-13, NEC 9-6) was the Blue Devils of Central Connecticut (12-16, NEC 5-10).
The game didn't start off as subtle as head coach Andy Toole probably would have liked. Gombe taking his first foul within the first 30 seconds of the game, and Koby Thomas getting blocked that he was lucky enough to have had called a foul.
"Pretty frustrating game to say the least, obviously our offense was not there in a lot of capacities. They (CCSU) continued to fight through, and they kinda were able to grind harder than we were," said Toole.
Both teams started out with a certain gusto to their play, neither one wanting to be the team that said "uncle" first. As always, McConnell stepped up the challenge, and joining him in tonight's matchup to begin with was Burke.
The Colonials defense was one that we haven't seen from them in a while, meaning they decided to play it today. However, in a rare turn of events, their offense was suffering. The team was on top of any loose ball or chance for a steal but just couldn't seem to finish on the turnover. Instead, causing a turnover for themselves.
That didn't stay long, though, only needing one break away to go in favor of RMU to get them back on their scoring track. Starting with Burke's breakaway dunk.
The Colonials' defense tonight was like watching what a whole new team compared to the defense that people have become accustomed too. The team was orchestrating turnovers, making steals and getting the Blue Devils called for shot clock violations. It left everyone in attendance asking where this Colonials defense has been all season.
The main problem that remained though is the ball handling of RMU. They needed to take better care of the ball to make the turnovers that they had caused the other team worth their own while. Even now with a five-point lead in the first half, they could have more points had they taken better care of the basketball.
"I thought the ball didn't move as well as it had the past couple games, you know, and maybe some of the mental focus wasn't as sharp as it was the past couple games," said Toole.
The star players of this game at the end of the half were Dachon Burke and Matty McConnell. Both showing their pure athleticism within their play. Burke especially really stepping up on both ends of the court, proving that this team isn't all just Thomas and McConnell.
To begin the second half, the score was 30-23 in favor of the Colonials. The story of not being able to finish was continuing on from the first half.
The RMU team almost seemed to be getting cocky with the way that their defense had been going. Thinking that because of this they could get fancy and complicated with their offense, instead of sticking to basics. This caused them two turnovers and a foul on number 20, Charles Bain.
Thomas did not make himself truly known in this game until halfway into the second half, and even then, it wasn't anything more than his usual. He seemed to almost be in a rut for the past few games, unable to perform like himself.
Burke as if his play wasn't impressive enough, made it to eight minutes left in the game without a foul. Unheard of for not only him, but this Colonials team.
When the media timeout came around late in the second half, the Blue Devils, who had been quietly but certainly catching up to the Colonials, had taken the lead and were now leading the game by five. Leaving the atmosphere in the Palumbo Center sharp enough to cut with a knife.
As time winded down, Robert Morris seemed to finally be playing with the urgency they needed to be playing with all game, but down by six, no one was sure if they had started too late.
RMU seemed almost desperate to continue their two-win streak, and that in itself would most likely be the reason for the Colonials' downfall; not letting things flow as they should, trying too hard to force passes, force shots. A theme that's beginning to become common when seeing this Robert Morris basketball team.
"We shoot great, come back home, shoot great, and now all the sudden we start to get fat and happy instead of instead of continuing to say that, okay, we've got to stay locked in that, that we're executing properly. Taking the right shots, finding the right shots, there was just a little bit of a different feeling in the beginning of the game," said Toole.
Burke again coming through to put some points on the board, but without his teammates behind him, it seemed like an impossible feat to come back from by himself.
With a minute left and suddenly a 10-point deficit, it was clear that there was no coming back from the hole that the Colonials found themselves in, and it all comes down to a few things: composure, they lack it immensely. Simple layups, frequently when given open lanes as almost a gift they miss or would rather take a three-point shot or a dunk than the traditional easy two points. It's befuddling. And finally, foul shots. Foul shots, foul shots, foul shots. A game, much like this one, could be the deciding factor to whether a team wins or loses, and to be missing them as frequently as this men's team does is unacceptable on this level. RMU men's basketball needs to go back and focus on the fundamentals.
"We certainly missed a lot of free throws and we missed an awful lot of layup, and those things to me are just a concentration thing. Even some of the threes that we had open were missed by a wide margin. To me, it's do you have the same hunger each and every night," said Toole.
The Colonials will be finishing their regular season off with a road trip, first to Mount Saint Mary's on Feb. 22 and Saint Francis University on Feb. 24.
"Obviously it's a tough road trip, both teams are hard places to go in and play and win. We gotta regroup, we gotta be able to learn, we gotta figure out what didn't go right tonight, whether it be the preparation standpoint or the enthusiasm standpoint or an energy standpoint. So gotta get it corrected and see if we can get it on the right track," said Toole.
About the Writer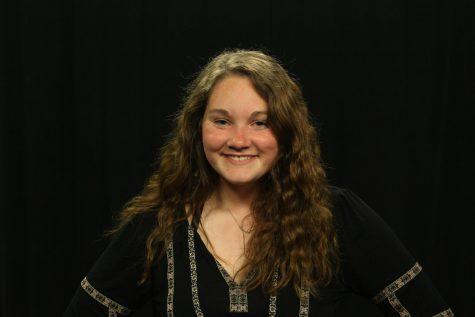 Shayla Morris, Sports Social Media Manager
Shayla is a freshman Sports Communication major. She is a writer on the Sports Desk, and Floor Director of Freshman RMU Live.