Career day for Stamolamprou propels Colonials to thrashing of LIU Brooklyn
Anna Niki Stamolamprou and the Robert Morris Colonials came out firing on all cylinders in their fourth conference matchup of the season against the Blackbirds of LIU Brooklyn.
RMU made a statement to open this game on a 15-0 run as it took the Blackbirds almost 6 minutes to finally score their first basket of the game. With a 23-3 lead at the end of the first quarter, the Colonials went into cruise control to take a 39-19 lead into the half.
LIU head coach Stephanie Oliver was livid with her team, letting them know just how poorly they were playing against this 6-8 Colonials team.
But the Robert Morris onslaught would simply not end.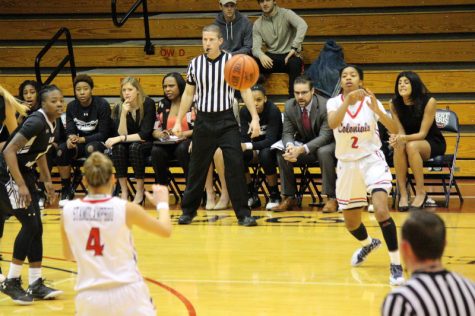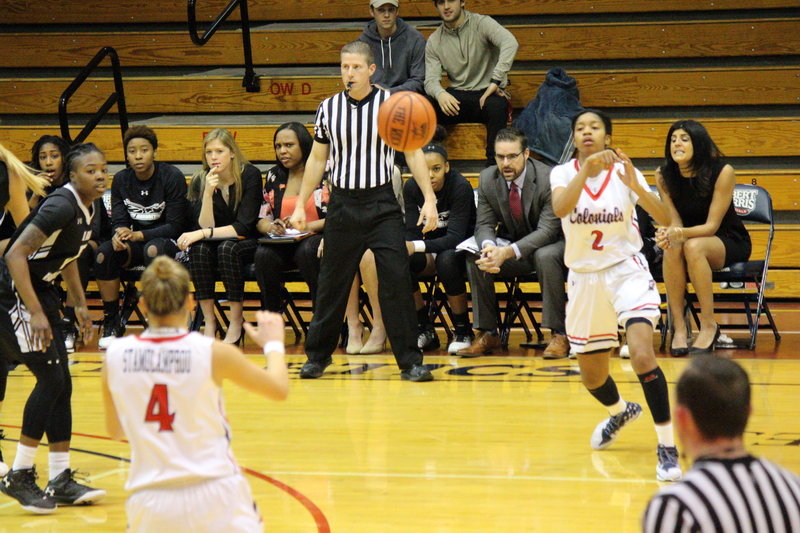 It was a career day for Stamolamprou, as it appeared as though no matter what shot she put up was destined to go through the hoop as she finished the day shooting 15-for-21 and 39 points, tying Artemis Spanou for the most points by a Colonial in a single game, another high mark for one of the greatest players to ever don a Colonials jersey.
But when asked about the performance, Stamolamprou showed that the game is much more than individual numbers.
"[The record] meant a lot, but I feel like the win meant more. After a bad game on Saturday, I had to respond as a senior and lead this team and that was the most important thing" Said Stamolamprou
Stamolamprou not only led the team in scoring but in steals(3) and rebounds(8) as well.
"She didn't just score today, she did a lot of things" said head coach Charlie Buscaglia
"Her effort was extremely strong, she moved really well and she played with a great pace. And I was really proud to see how she kept pushing through…and that's the kind of leadership this team needs"
With this win, The Colonials move to 7-8 on the season and 2-2 in the NEC, placing them at 5th place in the conference standings as they look to continue their winning ways and climb up the conference ladder with the likes of Central Connecticut State, who have yet to lose a conference game this season.
"We can't allow this to take us out of our element" said coach Buscaglia, not wanting this blowout victory to make the Colonials too overconfident with so much of the season yet to play.
It appears as though there is still a long road to go for the Colonials to defend their NEC title.