Colonial Talk: Breaking down the NEC WBB tournament
With the start of the NEC Women's Basketball Tournament quickly approaching, here's a bracket preview with tentative matchups for postseason play. All matchups are based off the current conference standings, presuming nothing dramatically shifts in the last two weeks of the season.
1. Robert Morris (16-9, 12-2 NEC) vs. 8. LIU Brooklyn (7-18, 5-9 NEC)
Series: 2-0 RMU

RMU has gotten the better of the Blackbirds in the team's two meetings this season, most recently a 36-point thumping on February 17th in Moon Township. The Colonials play very well at home, and are on a current nine game win streak at the Sewall Center. This will mark the start of star senior Artemis Spanou's final chance at a NEC ring, so look for her to further elevate her game once the postseason starts, which seems to be impossible right? An upset isn't looming within this contest, considering LIU doesn't have the firepower to keep up with the Colonials for 40 minutes.  The only question RMU brings is that they have a lot of players on their roster (4 of 5 starters) without playoff experience, which is proven to be a whole new atmosphere come March.
 2. Mount St. Mary's (15-11, 10-4 NEC) vs. 7. St. Francis Brooklyn (16-9, 7-7 NEC)
Series: Tied 1-1
The Mount won the latter of the team's two contests, pulling away from SFB in double-overtime. A serious upset alert exists in this matchup. St. Francis took RMU to double-overtime as well, and has wins against Bryant, Sacred Heart, and MSM, who are all higher seeded than them.  They're a pesky ball club, and lead the NEC in team defense, holding opponents to just under 62 points a game. SFB is also very efficient from the free-throw line, shooting a league high 76 percent as a team. It's an interesting matchup because the Mount is on a five-game win streak and shoots a very high field goal percentage, but will that remain the same going up against the league's best defense?
3. Saint Francis PA (11-14, 9-5 NEC) vs. 6. Wagner (8-17, 7-17 NEC)
Series: 1-0 SFU [Second meeting is on 3/3/14]
St. Francis PA is the offensive juggernaut of the league this year, averaging 81.6 points per game, eight points higher than any other team. The Red Flash can score, but will they play defense is the real question. They're dead last in the NEC in team defense, and the full-court press they like to come out with just doesn't seem to be working this year. Wagner, on the other hand, has likely NEC Rookie of the Year Jasmine Nwajei on its side. Nwajei is averaging 17 points and 4.5 assists per game, and is poised for a breakout postseason debut.  This matchup seems to be the most intriguing upset-wise, but then again St. Francis could just outshoot the Seahawks, relying on league scoring champion Alli Williams [24.5 ppg] to carry them to the next round.
4. Sacred Heart (11-14, 8-6 NEC) vs. 5. Bryant (13-12, 8-6 NEC)
Series: 1-0 SHU [Second meeting is on 2/24/14]
Sacred Heart looks to have the upper hand in this one, but it all depends on the amount of production coming from Gabriell Washington, who averages 17.4 points a game currently. She's a reliable player, but sometimes finds herself taken out of games due to her inability to create space. She also has a knack for getting into foul trouble, so look for the Bulldogs to throw anything and everything at her on the offensive end. Bryant's senior guard Jenniqua Bailey is a lot to handle, posting 13.5 points and 4 assists a contest. Her driving the lane could put Washington in foul trouble early, forcing the Pioneers to look elsewhere for answers.
The conference tournament gets underway on Sunday, March 9. The higher seed hosts, so it looks like RMU will have home-court advantage throughout presuming nothing out-of-the-ordinary takes place in its last four games of the season.
About the Contributors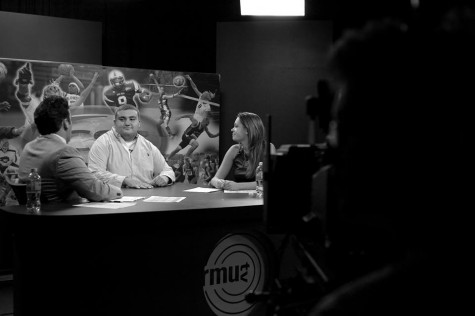 Chris Mueller, Sports Reporter
Chris is a junior Communications major at RMU with an applied concentration in journalism. He is Sports Editor for RMU Sentry Media.  As current Sports...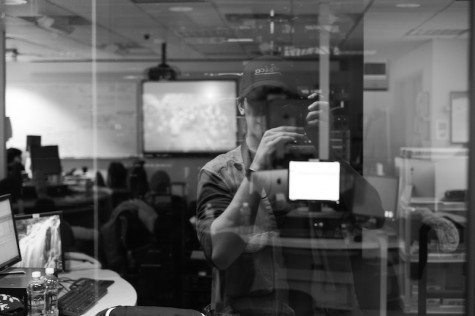 Paul Wintruba, Contributor
Paul is a junior photography major, and is a photographer for RMU Sentry Media.