Colonials fall in final non-conference match
Hang on for a minute...we're trying to find some more stories you might like.
The Robert Morris women's soccer team wrapped up non-conference play with a 1-0 loss to University of Maryland-Baltimore County (UMBC) Friday afternoon. The loss left the team still looking for their first win at the North Athletic Complex in 2014.
RMU is now 2-8-1 on the season and 0-3-1 at home. The last win for Head Coach John Kowalski and his team was on November 3rd, 2013, a 5-0 senior day shut out of NEC Rival Scared Heart. The Colonials finished last season undefeated (4-0-4) on home turf, affectionately called "The Dungeon."
"It sucks to keep losing, and to lose," said senior goalkeeper Becky Schoenecker. "We work really hard and we want to see a result from it. But we played a team that's now 8-2-0 and we are now 2-8-1 and I think we dominated the game."
Unlike Tuesday's opponent, the Howard Bison, who were searching for their first win of the season coming into Moon Township, the Retrievers were coming into Friday's contest with a 7-2 record, already having scored 20 goals on the campaign.
Early in the contest, the Retrievers flexed their muscles and put the Colonials defense to the test. Freshman Maddison Duncan and Kayla Kelley along with Juniors Melissa Ercoli and Lauren Pietrowski held a Retrievers attack that has averaged over 10 shots a game to only 6 shots. Senior goalkeeper Becky Schoenecker had one save but played a huge role on many set pieces opportunities from UMBC.
"We played a team that's now 8-2-0 and we are now 2-8-1 and I think we dominated the game," said Schoenecker. "We just had a couple mental lapses and we just need to get the ball into the back of the net."
One of those mental lapses came in the 22nd minute as UMBC was awarded a free kick just outside of the penalty area. As the Colonial wall was getting set, the Retrievers used a quick play and were able to catch RMU off guard.
Freshman Lisa Nanov was then able to get across into the penalty area, where senior Jessy Brown was waiting. She was able to head the ball past the outstretched arms of Schoenecker into the back of the net for her fifth goal of the season and her fourth in the Retrievers last three games.
Much like Tuesday's game, the Colonials dug themselves into a hole they couldn't get out of. They outshot the Retrievers 11-6 but couldn't get a shot past UMBC defense and goalkeeper Jen Nance as she earned her fifth clean sheet of the season.
While the non-conference portion of the season ended on a sour note, the team is already focusing on the Colonials first conference opponent: The Central Connecticut Blue Devils.
"It really doesn't matter where they are or where we are in the standings because Friday is a new day and we need to come out with a win on that one," said Schoenecker. "We're very capable of doing it. We've been really close with CCSU in the past few years and we're ready for a win."
The Colonials will continue their four game home stand next Friday at 3:00 P.M. as they begin Northeast Conference play against the CCSU Blue Devils at the North Athletic Complex.

About the Writer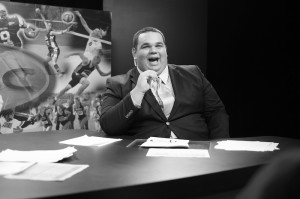 Dante Verme, Talent
A senior Communications with Applied Journalism major at Robert Morris University, Dante is an anchor for RMU's Colonial Sports Center. In addition to...