Recap: Colonials fall to La Salle in home opener despite late surge
A double-digit lead proved insurmountable; even with a late surge, for the Robert Morris women's basketball team (2-4) against La Salle (5-2) in their 2014-15 home opener Wednesday night at the Charles L. Sewall Center.
The Colonials fell 75-61 to the gritty squad from Philadelphia.
Robert Morris got out to a hot start in the game, jumping to an early 15-11 lead with just over four minutes played. Anna Niki Stamolamprou led this run with seven points and a steal heading into the first media timeout. Stamolamprou also led the Colonials in scoring with 20 points.
Following the timeout, La Salle went on a run of their own. On their way to an 11-1 mark, a three-pointer by Alicia Cropper put the Explorers ahead.
They never looked back.
After the Colonials cut the deficit to two points, another media timeout seemed to spark La Salle to go on an 8-0 run, leading 32-20 with 8:22 left to play in the first half. For the remainder of the half, the action was fast, with both teams running in transition to try and get better scoring chances.
Another Alicia Cropper bomb from beyond the arc sent RMU trailing 45-27 heading into the second half.
In the opening 20 minutes, the Explorers shot the ball extremely well, shooting 60% from the field, including 6-6 from the three-point line. They were led by brilliant outings from Alicia Cropper and Micahya Owens, who had 22 and 13 points respectively.
The Colonials, on the other hand, struggled from the field, shooting 34 percent and 1-of-6 from downtown. RMU guards Ashley Ravelli and Janee Brown spoke afterwards about La Salle's shooting ability.
"We were in their face for most of the shots," said Brown. "They were really just knocking them down."
"We thought they were going to be a more athletic team than shooting team, but I guess they proved us wrong," Ravelli added.
The first part of the second half saw back-and-forth action and very good defense. With 12:41 left in the game, La Salle had its largest lead of the game after Ebony Wells knocked down a mid-range jump shot to make the score 60-38.
With the game beginning to get out of control, head coach Sal Buscaglia switched up the defense sets, which paid dividends.
"It's not necessarily a trap, to tell you the truth," said Buscaglia. "It's a different type of defense that we employed. We just thought maybe we can give them a different look. Our zone [defense] and man [defense] weren't very effective, obviously. We tried a typical zone [defense] and man [defense] in the first half; they shot one hundred percent, 6-for-6 from threes."
This defense, combined with transition opportunities created by two steals from Brown, allowed the Colonials to go on an 11-1 run, cutting La Salle's lead to 61-49 with seven minutes left on the clock. RMU trimmed the lead down to nine twice in the last five minutes of the game, but the Explorers would not quit.
A few missed three-point shots by Ravelli and Rebeca Navarro allowed the Explorers to maintain their double digit advantage for the remainder of the second half. A steal by Jasmine Alston in the final seconds sealed La Salle's fifth straight win, making the score 75-61.
This home opener loss at the Charles L. Sewall Center snapped a 13-game home win streak for the Colonials. However, Buscaglia drew some positives out of the defeat.
"They fought and we battled until the end," he said. "We had it down to nine points with 3-to-4 minutes to go. If we would've hit a shot here, made a stop, things could have been different. But I was really proud of the effort, undermanned and against a very good team."
Robert Morris was without starting forwards Megan Smith and Jolie Olingende due to injuries. The Colonials struggled on the glass for the majority of the game.
"They give us points, and they give us rebounds," said Ravelli. "That's not an excuse, but at the end, if you add it up, we're missing those points and those rebounds."
The Colonials will look to rebound from this loss when they travel to New York to play Hofstra on Dec. 6. Tip-off is set for 2:00 p.m.
About the Writer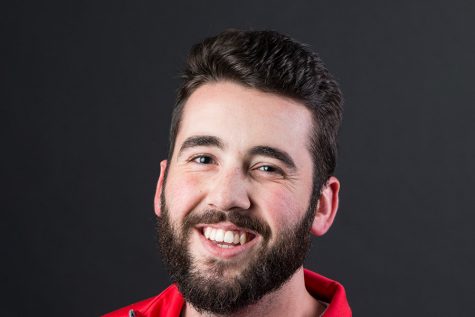 Zach Laufer, Digital Content Manager
Zach is a senior at RMU, majoring in sport communication with a minor in sport management. He is a highly motivated worker that will strive for perfection...