Colonials losing streak extends to three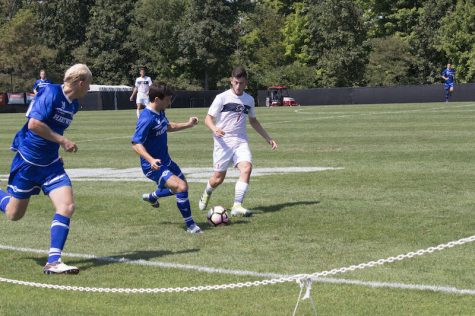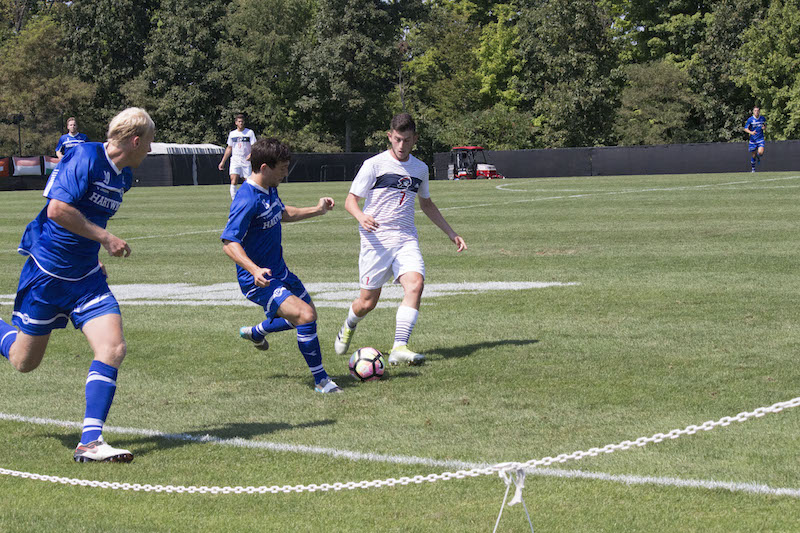 The Colonials dropped their third game of the season to out-of-conference team, the Hartwick Hawks.
The Hawks jumped out to an early lead just four minutes into the first half with a goal scored by Jamie O'Grady. O'Grady then scored one more nine minutes later making in 0-2 Hawks with plenty of time to play.
Hartwick went on to dominate the Colonials for the next 15 minutes until Lucas Puntillo and broke through the Hawks defense. Puntillo then chipped one to the side of the net after driving down the left side of the field, hitting the post.
The pitch was tilted in favor of the Hawks for the remainder of the second half as they pelted goaltender Winter Fondi. The Colonials managed to register one more chance 40 minutes into the tilt as Hartwick was leading in shots 10-2.
The buzzer sounded and the Colonials made their way back on the field with something to prove. They started off strong with a big chance at the 50 minute mark as the strikers nailed the crossbar.
The Colonials didn't stop there, they went on to dominate the Hawks for the next 10 minutes until workhorse Lucas Puntillo got a yellow card. The foul transferred the momentum in the Hawks favor.
Hartwick's O'Grady got one more tally to complete the hat-trick at 74 minutes making it 0-3 Hawks. Then, in usual fashion, the Hawks Cameron Paton made the game 0-4 and that is what it would stay.
"I expected us to have a superb effort and it was very poor in the first half. So the goal was to play harder than them in the second half, and for a good part we did." said Head Coach Bill Denniston. On the topic of next week he said, "We've got to change some things, we are giving up goals we shouldn't. We knew it was going to be hard to score this year after losing all of our back five…"
The team is going to work hard this week to prepare for St. Bonaventure on September 11th in Olean, New York.