Colonials' offense explodes in blowout win over Wagner
As if to make a statement to the media and the rest of the Northeast Conference, the Robert Morris women's basketball team (4-11, 2-2) scored a season high point total en route to a lopsided victory over Wagner College (4-11, 2-2).
By winning 86-47, RMU cemented its largest margin of victory (39) in a game since they defeated Mercyhurst by a team record 50 points (100-50) on Feb. 19, 1985.
From start to finish, the Colonials dominated both ends of the floor, out-hustling the Seahawks by getting to loose balls and controlling the paint. RMU out-rebounded Wagner 24-14, including 10 offensive boards. They also converted 12 Wagner turnovers into 13 points.
It started with a 19-2 run right off the opening tip, led by nine points from Rebeca Navarro and three-pointers from Megan Smith and Anna Niki Stamolamprou. With 11:37 showing on the clock in the first half, Robert Morris led 24-4.
The Colonials answered a 6-0 run from the Seahawks by going on a 9-0 run themselves. In the final 1:34 of the opening frame, RMU extended their lead to 41-18, led by five points by Smith during the run.
The second half brought more of the same.
A 17-5 run by Robert Morris that spanned over six minutes pushed the lead to a game-high 41 points, 69-28, following a Judith Sole baseline jump shot with just under eight minutes to play. The Colonials' lead would not sink below 34 points for the remainder of the contest.
From there, the lead eventually was reduced to 39 by the end of the game, with RMU winning 86-47. This pushed both teams' conference records to 2-2 on the season.
Ten different Colonials scored in the game, led by 20 points from Sole. Robert Morris shot a season-best 51.6 percent, while going 9-of-23 from beyond the arc.
The Colonials return to the Charles L. Sewall Center on Jan. 17, hosting Saint Francis Brooklyn in a 1 p.m. conference match-up.
About the Writer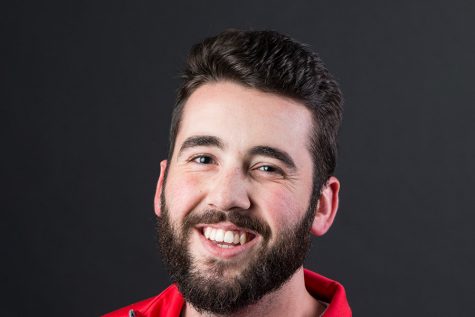 Zach Laufer, Digital Content Manager
Zach is a senior at RMU, majoring in sport communication with a minor in sport management. He is a highly motivated worker that will strive for perfection...