DJ Russell entering transfer portal
MOON TOWNSHIP– The Robert Morris men's basketball team (2-8) is no stranger to players transferring out of the program. Notable players such as Koby Thomas and Chris Coalmon, for example, transferred over the summer. Now, DJ Russell has entered the NCAA transfer portal just shy of one month into this new season.
Last night, Russell tweeted that he had entered the transfer portal. This was confirmed by an RMU Athletics official, who stated that "DJ Russell has entered the NCAA transfer portal and is no longer a student-athlete with the RMU men's basketball program."
Russell came to RMU as a JUCO transfer from Miami Dade College. The 6'7″ forward was touted as one of the Top 50 JUCO players in the entire nation.
In his short time at Robert Morris, Russell played in six games. In those six games, he averaged 15.2 minutes, 3.7 points and 3.2 rebounds.
About the Writer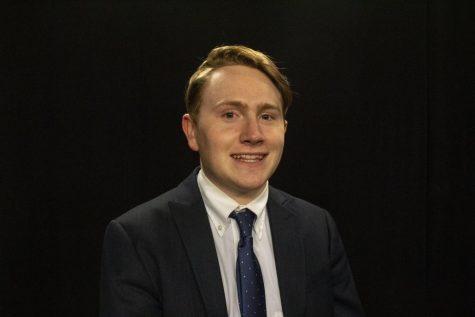 Nick Hedderick, Colonial Sports Network Editor in Chief
Nick Hedderick is a senior Communications major with a focus in sports. He is currently the sports editor for RMU Sentry Media. In addition to that, he...