Jackson, RMU women's basketball creating hope through hoops
RMU freshman point guard Randi Jackson has had anything but a leisured past seven months. First, there is always adapting taking place with a freshman's ordinary transition into college life. Uniquely for her, the transition included travelling across the country, calling Moon Township her new home from the previous California lifestyle she grew up in.
After the ordinary adaptation all first year students are forced to go through, she then had to handle the intenseness of Division I college basketball, something no player experiences in their high school playing days. After the season started, she felt the frustration along with her teammates as the Colonials failed to start the year strong, losing their first ten games to eventually finish 10th in the Northeastern conference standings.
"Playing the point guard is the most difficult position in basketball," stated teammate Artemis Spanou. "You have to do everything and know all of your players. With Randi being a freshman and having to do all of that, she played really well. She had everyone by her side and performed great, and is surely ready for next year."
Not only was Jackson succeeding all year on the floor, but her off-the-court presence is what has really stood out. The freshman started her own charity this fall called "Hoops for Hope," a non-profit movement intended to raise money for the fight against Breast Cancer in our society. With help from assistant coach Chenel Harris and her teammates, she promoted and organized raffles that were held at all RMU home games to raise profits.
"My coach and I really wanted to do something with basketball to help fundraise for breast cancer," she said. "We both felt Glimmer for Hope would be the best one, and got all our teammates and coaches involved."
After each game, the money was collected and donated to the Glimmer for hope foundation who directly supports breast cancer victims. There is also ways to donate money through the charity's website, along with strong advertisement on the social media networks Facebook and Twitter.
"All my teammates have been super supportive. They've helped with the movement and advertised on social media in along with passing out flyers," said Jackson. "We are still collecting money even though the raffles are over, through the internet. The last time I checked, our total money raised was around 3,000 dollars."
Jackson explained that the foundation is far from over, as she plans to continue its work for the three remaining years of her career.
"We're definitely continuing the raffle and also incorporate new ideas to get students more involved," she said. "Also with getting the school and faculty more involved, we can make this something that everyone's a part of."
The freshman's first year experience has been sort of the ultimate feel-good story in the RMU women's basketball program. Through it all, her message remains bright and clear about their desire to lend a helping hand to those in need.
"It feels good and we're happy about what this foundation is going to," she explained. "Breast cancer is something that has affected everyone in some way no matter what. We're just excited to help people."
About the Contributors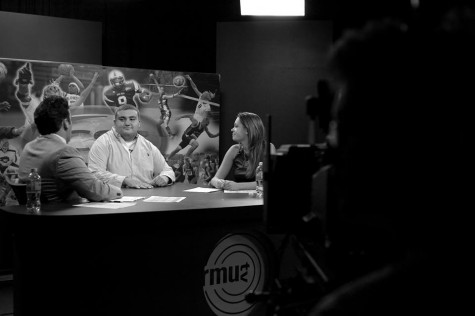 Chris Mueller, Sports Reporter
Chris is a junior Communications major at RMU with an applied concentration in journalism. He is Sports Editor for RMU Sentry Media.  As current Sports...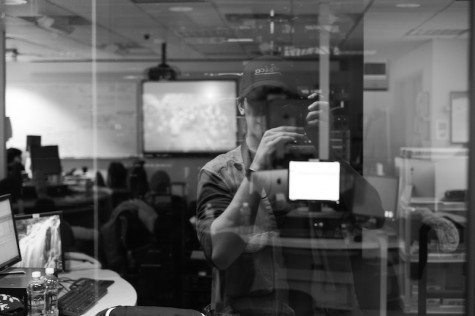 Paul Wintruba, Contributor
Paul is a junior photography major, and is a photographer for RMU Sentry Media.