Men's Hockey Roundup: RMU vs. Air Force
Ian Kist, Staff Reporter
February 21, 2016
February 20, 2016
Air Force 4 (16-11-5, AHC 14-7-5), RMU 1 (19-9-4, AHC 16-6-4): Robert Morris failed to sweep the weekend series against Air Force in Air Force Academy, Colorado Saturday as the Falcons held RMU to just one goal. The Falcons also used a three goal opening to period to jump on the Colonials early. RMU's one goal came early in the second period when senior Brandon Denham found the back of the net to cut his teams deficit to 3-1. However, in the final period, the Falcons scored a fourth and final goal to hold off the Colonials. Senior goalie Terry Shafer gave up two of the Falcons first period goals but then was immediately replaced for sophomore goaltender Andrew Pikul who played the remainder of the game. Pikul made 19 saves and gave up two goals. Shafer was credited with the loss.
About the Writer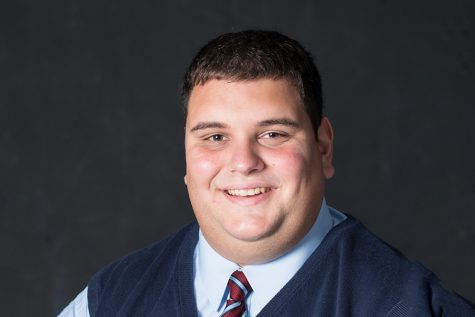 Ian Kist, Sports Assistant
Ian is a communication major with a focus in sport communication and a minor in sport management. He is the RMU Sentry Media Assistant Sports Manager....