Men's lacrosse preview: Establishing a foundation for success
After completing a 9-7 season in 2017, the Robert Morris University men's lacrosse team is expected to come back and compete for a winning record yet again.
"We return a lot from last year. We only had 2 graduating seniors," said head lacrosse coach Drew McMinn. "So the core of our team on both sides of the ball returns and because of that, to certainly build off where we left off last year."
With the majority of the core expected to stay, McMinn believes a few guys can be big contributors to the team this year.
"Tyson Gibson was a first team all-conference midfielder last year, Zach Bryant, probably the top returning defenseman in the conference, Alex Heger was a top team guy, and those guys, overall we had five players that were placed on the team preseason for the All-NEC," said McMinn. "So a number of guys have the chance to step up and be big contributors for us this year."
There are always returning players and new players every year and this year is no different with trying to prepare and focus on specifics for the upcoming season.
"Right now, really establishing our foundation," said McMinn. "We spend a lot of the time on culture and really getting our guys to play on the field in the style we want to, which of course, is getting up and down and playing at a high speed."
"Our main focus has been the culture on the field and getting the style of play down, and being transition-oriented team and playing fast," McMinn added.
While there is always a focus on specifics, there may not be many adjustments.
"With similar personnel returning, we're not going to do much in changing our style," said McMinn.
Since most of the team is staying put, there will be a focus in an attempt to get to the Northeast Conference Tournament, which the team hasn't won a tournament game since 2013.
"I think the big thing is consistency. That's what we've pushed across the guys throughout the entire season," said McMinn. "We don't expect to approach those playoff games any different than we do the regular season."
Attackers Ryan Smith and Matt Schmidt, along with midfielder Tyson Gibson were top performers in the 2017 season and the head coach expects the same from all three of them.
"We expect big things out of all of them," said McMinn. "I mean, again, we have a number of guys that have been given accolades the past couple of years, and in preseason this year as well, those are a handful of them there, but you know, it's not just those guys, we have a number we expect big things out of this year. But those guys are certainly ones at the top of the chart there."
The men's lacrosse regular season kicks off Saturday, Feb. 3 at 1 p.m. at Rutgers University.
About the Contributor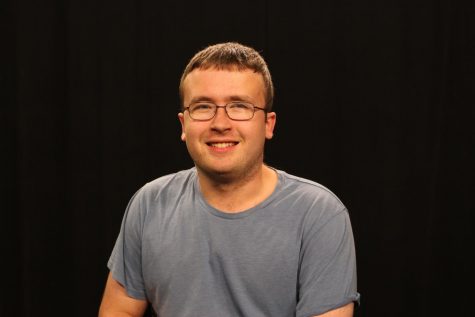 Ryan Giacobbi, Contributor
Ryan Giacobbi is a junior sports communication major who works as the Sports Package Producer at RMU Sentry Media. He also hosts his weekly podcast, "Pittsburgh's...