Alfery shines in overtime loss to Pittsburgh
Nick Milliron and Cameron Dunn
As the sun was setting and the temperature was cooling down at the Peterson Sports Complex, an inner-city rivalry began heating up. The showdown between the Robert Morris men's soccer team (4-4-0) and the Pittsburgh Panthers (4-2-1) was quite match-up. The Colonials fell 1-0 in double overtime but remained proud of their performance on the pitch following the game.
Coming into the competition, the Panthers had the upper-hand in the all-time series record, boasting an impressive 18-11-2 record when facing the Colonials. However, senior Neco Brett didn't care about the ACC foe's past performance.
"Every game we take really serious and (we) try to win each and every game, so it's just another one of those games." said Brett, who leads the team in points (16) with an impressive seven goals and two assists this season.
The match got off to a quick start, and a confident Colonial team marched down the field commanded by Brett and midfielder Jared Latchford. Brett ran into foul trouble early on though, as he was issued a warning in the 10th minute and then given a yellow card in the 38th minute for a delay of game after kicking the ball high above the goalkeeper after the whistle was blown by the referee.
Coming out of a strong first period, the Colonials ran into trouble early in the second half. A questionable red card was issued to star defender and Toronto native Bennett Jull, and the shots were then poured on by Pittsburgh. Regardless, senior goalkeeper Brenden Alfrey would not go down without a fight. Alfrey recorded a career high 11 saves during the night as Pitt recorded an incredible 26 totals shots.
Heading into overtime, Robert Morris did all they could to hold off the Panthers but lost simply due to height, as a well placed corner kick by Panthers' Raj Kahlon was just high enough to only reach the head of 6-3 forward Tobias Heyman and into the net in the 106th minute.
Robert Morris will move on in their road stretch this Friday, Sept. 25, as they travel to Washington, D.C. to face the George Washington Colonials at 3 p.m.
Notes for article provided by Damen McDermott.
About the Contributor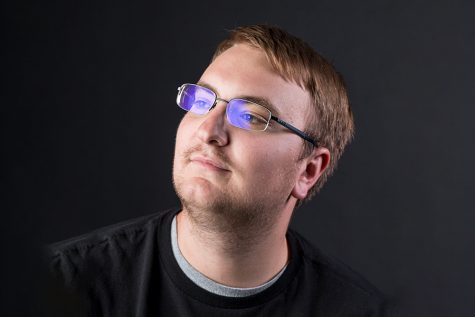 Nick Milliron, Videographer
Nick Milliron is a senior TV/Video major, with a minor in Documentary Studies. He is the general manager for RMU-TV and currently works for AT&T Sports...