NEC play couldn't come at a better time for Robert Morris
With last weekend's 51-20 Homecoming loss to Monmouth behind them, the RMU football team was back at Joe Walton Stadium Monday.  In the rain.
It was a typical Monday walk through, with the team in shorts and helmets getting ready for a tough week of practice in anticipation of a trip up to defending Northeast Conference champion Sacred Heart this weekend.
They concluded practice with a ball security drill that all position players went through. Taking better care of the football is now a huge emphasis after fumbling eight times against Monmouth, giving up four of them.
"It just seemed like in that game, that nobody wanted to hold on to the ball for us," said offensive coordinator Darrin Hicks. "Obviously, we've got to get that handled. You can't take them away, but we probably played for us our best overall game offensively, but the turnovers just were crushing."
Redshirt-sophomore quarterback Derik Abbott now has a full game under his belt. He did some good things, including a pair of pretty touchdown passes to Duane Mitchell and Sean Gavin, but struggled with his decision making.
"I thought he did a really good job for us. He's an intelligent guy," Hicks said. "The one thing I think he probably held on to the ball a bit too long in a few situations. He's a competitive kid and wants to make a play no matter what. Sometimes you've got to let it go."
Abbott was a little too patient at times, but was running for his life nearly every time he dropped back, in his defense. The RMU offensive line couldn't handle Monmouth up front. Constant QB pressures and sacks continuing to pile up could have aided in Abbott's indecisiveness, especially as the game wore on.
"It might have been a combination of a lot of things, in my opinion," said Hicks. "Some of the plays that were called by me. Maybe Derik holding on to the ball a bit too long. [Monmouth] was one of the better defensive lines we've played. I thought they fought hard, battled hard, and played hard into the fourth quarter."
Yes, Robert Morris is 0-5. They average below 10 points a game offensively. They've been ugly; however it's not completely time to panic.  Yet.
It's now a new season since conference play has begun. They're technically 0-0 again, and as the NEC has proven the last few years, the most unlikely team can end up on top at the end of the year. That's probably what the RMU coaching staff has been preaching all weekend and will continue to drill to the team this week leading into Sacred Heart.
They can still turn things around. The NEC is up for grabs. The season isn't over. It all must start with an upset this weekend.
The coaches can say it all they want, but does the entire team actually believe it?
"For me personally, I love that type of challenge when you have the opportunity to play some of the best people at the FCS level. For me, it makes me want to up my game. I know the coaches want to up their game," Hicks said. "I hope our kids, being competitors, want to do that too."
Let's certainly hope they do.
About the Writer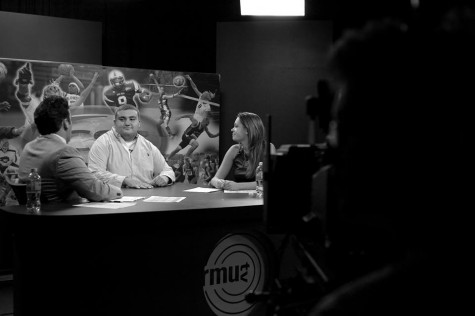 Chris Mueller, Sports Reporter
Chris is a junior Communications major at RMU with an applied concentration in journalism. He is Sports Editor for RMU Sentry Media.  As current Sports...