It is 11 games into the season for the men's basketball team, and there are very little positive things to say about the Colonials. So far, this season has been one full of let downs and close losses. Also, let's not forget about the amount of double digit losses. Six of the team's nine losses have been by at least 11 points. They've also lost by 20+ points on three separate occasions — one of those times came against No. 13 Virginia (9-1). But the main point is that RMU has a lot of flaws.
Before I get to those negative things I talked about, let's take a look at the "very little positive things."
Positives
Isaiah Still is the team's leading scorer and that's the way it should be. With the departure of Rodney Pryor — who is currently leading Georgetown in scoring (20.5 PPG) — Robert Morris had 18-20 points per game that it needed to account for. Still is only at 15.2 PPG and not nearly as efficient as Pryor, but it's something. He has recorded over 20 points in games against DePaul, Richmond and Duquesne. If there is one thing that this Robert Morris program can be proud of, it's this guy.
Story continues below advertisement
Still is only a sophomore and nowhere near his full potential. His 6-foot-6, 190-pound frame allows him to see over most defenses and organize an attack plan. Also, for his size, he's surprisingly quick and agile. He has already shown that he is capable of exploiting these advantages to a certain extent by contorting his body in order to slide around big men and get to the basket.
Ultimately, if the Colonials want to see some success, they are going to need Still to step up even more. As the team's go-to guy, he needs to channel his "inner Pryor." Right now, Still is shooting 39 percent from the field, 39 percent from beyond the arc and 68 percent from the free-throw line. Those numbers need to be upped to 45-40-80, at least.
If he can somehow increase those numbers throughout the rest of the season, maybe this campaign can be salvaged. It'll be great to see Still compliment Kavon Stewart even more. Speaking of which…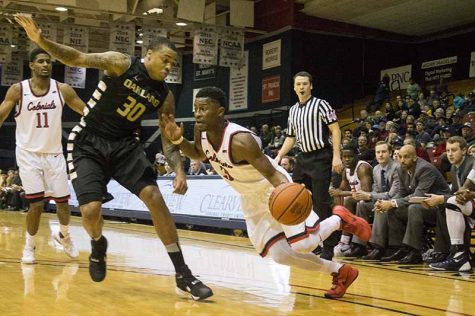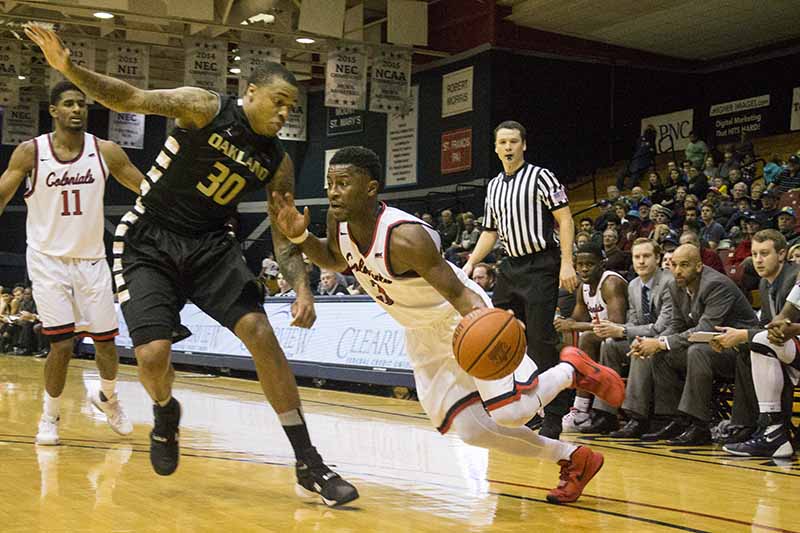 Stewart, the senior point guard has started to come into his own as of late. He even went on a stretch of scoring at least 10 points in six straight games. He's not going to put up 20 points on a consistent basis, but becoming more confident in his scoring ability will go a long way for RMU. What Stewart is capable of is getting his teammates open, especially as of late.
Before the game against Youngstown State on Nov. 30, he went seven straight games with at least four turnovers. However, Stewart has straightened up in that regard. Minus the game against Oakland, he's recorded three or less turnovers in five contests.
Stewart is a senior and this season will be his last as a Colonial. He is now the player that the Colonials need him to be. Offensively, he is aggressive. Every single play, Stewart finds his way into the paint and tries to make a play from inside. Whether its finding an open man cutting to the rim or putting up his own shot, Kavon Stewart always find something to do with the ball. Defensively he is the shining star on a surprisingly good defensive team.
Despite the offensive struggles, RMU has found a way to be a top-five defensive scoring team in the Northeast Conference. So far, the team is allowing 69 points a game. You could credit that to their increased toughness as opposed to last year, for starters. It's no surprise that a team with its tallest player being 6-foot-8 last year wasn't good enough on defense.
This offseason, the Colonials rectified that by adding 6-foot-11 center Braden Burke and 6-foot-8 Roberto Mantovani to the roster. So far, these players aren't living up to the hype that came with their arrivals, but they are still producing in some ways. Even though their numbers don't pop out on a stat sheet, their impact can't be ignored. Burke's ability to score inside attracts several defenders. His command of attention leaves freshmen shooters like Lorenzen Wright Jr. and Clive Allen open and in positions to knock down shots.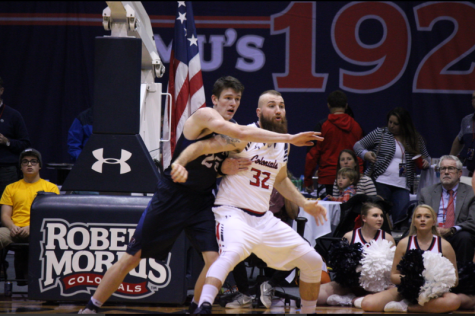 Mantovani isn't the scorer that Burke is, or can be, but he gives his all on every play. Mantovani uses the voice that garnered attention from the RMU recruiters and uses it well. He shouts in the faces of opponents, and it's obvious that he is affecting their play. Mantovani's impact is purely intangible; his individual toughness and aggressiveness is what makes him a great player who hasn't tapped into his full potential yet.
Negatives
Even though the Colonials are now known for stopping their opponents from scoring a bunch of points, they can't seem to score at all. They are averaging a measly 59 points a game with their season high being 74 against Youngstown State.
This year's team is more than capable of scoring at least 65 points a game. Robert Morris' problem is that there are too many inefficient parts working together, which creates a mess offensively. The only two players averaging over 10 points a game are Stewart (10.4) and Still (15.2). Normally, a team may be able to get away with having only two main scorers but when the next highest scorer is only averaging 6.3 points, there's an issue.
As a team, RMU shoots only 37 percent. Meanwhile, its opponents are shooting 45 percent. The Colonials' defense is slowing, allowing more points, and they can't keep up offensively. If they want to win games, they are going to need to rely on keeping the opponent within reach. And considering that they just allowed consecutive 70-point games, that doesn't appear to be a reliable option.

Sophomore guard Matty McConnell shouldn't be starting. Quite frankly, he needs to come off the bench. It's not a matter of him being a horrible player; McConnell is simply a better player when he comes off the bench. During the first five games of the season in which he didn't start, he was averaging 5.4 points a game and shot 35 percent from the three-point line. His first start was against Hampton. In that game, he shot 0-for-4 from the field and hit only two free throws.
From that point on, it all just went downhill. After the Hampton game, he went three straight games without scoring a single point. Not to mention, he hasn't hit a single three pointer in the last seven games (0-for-17). His job is to provide points for RMU, and he hasn't done that very well so far.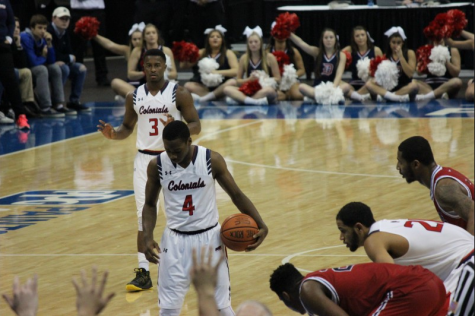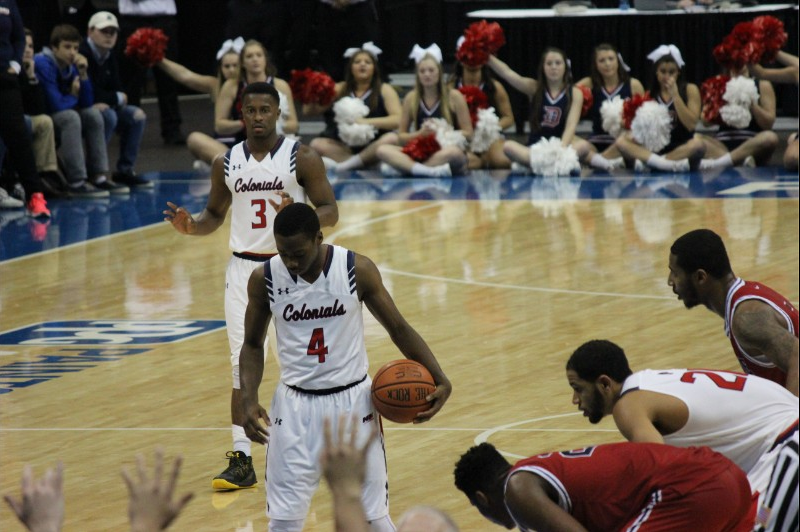 Simply inserting the freshman Allen into the starting shooting guard role should solve some of the team's problems. Allen has already proven to be a reliable scorer and has even come in clutch for the Colonials. Most recently, he hit four free throws late to seal RMU's victory over Duquesne.
This team needs to shoot significantly better, especially from the free-throw line. The Colonials shoot 63 percent from the line, and the player that gets to the line the most (Stewart) is shooting less than 70 percent. They get to the line a decent amount of times, but they leave a lot of points there. That's possibly the biggest problem for this squad. The Colonials have shown they have problems gaining and sustaining momentum during the game, which makes it harder to come back from a large deficit.
They don't shoot well, they don't move the ball fast enough, and they don't get back on defense. Hopefully, they remedy these issues, not only for the team's sake but for the many fans that believe in Robert Morris.