Carney's Corner: The enigma of RMU women's volleyball
Reality is, it's unfair to expect the players of Robert Morris volleyball to do great things, but it's also unfair to completely write them off this season.
It's important to note that eight of the Colonials' thirteen players this season are true freshmen. This is the big reason as to why one should not expect them to go out and dominate each week.
When dealing with a young and inexperienced team, growing pains are to be expected.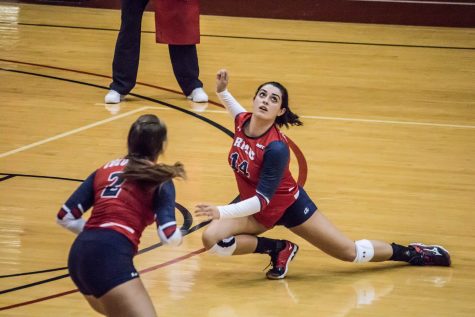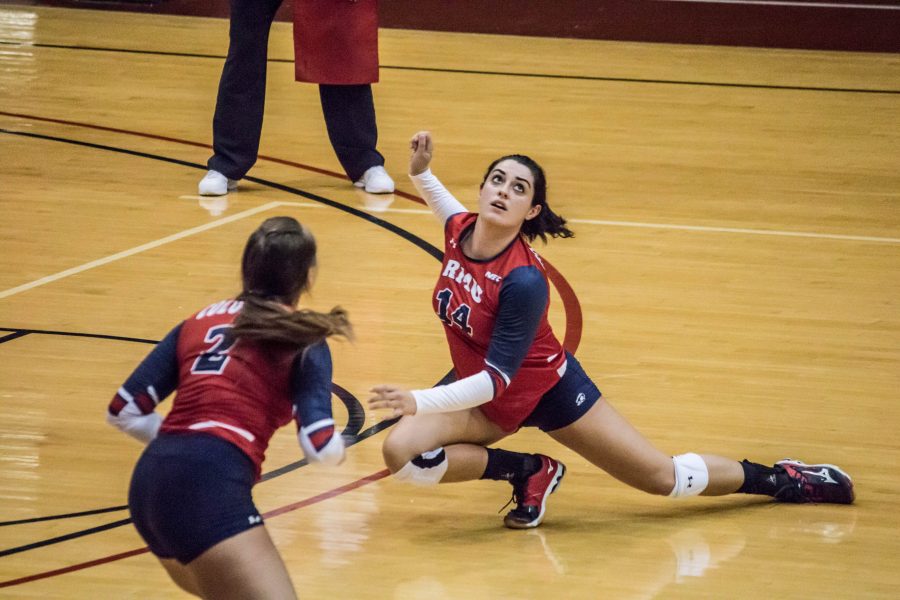 I'm not trying to knock this freshman class. Dale Starr and his staff did an amazing job with recruiting this past summer. This class has serious potential and I'm going to come out and say that they should win a NEC championship at some point during their tenure.
But this year, Robert Morris is the youngest team in the NEC. They have the most freshmen followed by Central Connecticut, who has seven.
There's an average of about five freshmen per team in the NEC with Robert Morris and Central Connecticut bringing that average up. If you take out those two, the average goes down to about three. And that's not even mentioning that three of the four teams that finished above Robert Morris last year have no more than five freshmen.
That includes LIU Brooklyn and Bryant who both only have three freshmen.
Two years ago, the Colonials won the NEC with a roster consisting of six freshmen. That team also included three sophomores, four juniors and just one senior. Now, there's a big difference here between the two teams.
One can argue that this year's team has more juniors and seniors than the 2015 team. That's fair. But I would say that year's team was not 62% freshmen.
Two players may not seem like a big difference, but it is.
One can't ignore who was on that team either.
Arden Fisher was statistically one of the best Robert Morris volleyball players in the program's history. Now, it's not like some players on this year's Colonials squad don't have a chance to live up to that potential, but they still have to mature to get there.
All that being said, I still think it's also unfair to completely write off this team.
Like stated earlier, Dale Starr has won with a young team before. That team might not be as young as this one, but he has experience winning with youth, and that's significant.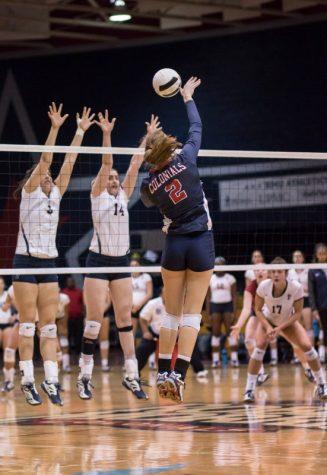 This freshman class looks good. They currently sit at 7-9 on the year, but more importantly, they are 1-0 in conference play with their second game tomorrow night against Sacred Heart.
Not to mention the potential this class has. Their eight freshmen have held their own all season. When having a team as young as this and in a small conference, significant struggles should be expected. This has not delivered in that area. Yes, they have displayed some instances of youth, but definitely not in the amount you would expect.
Give credit to Dale Starr as well as the only two seniors on the team in Deja Tamlin and Brianna Frakes who have done a great job leading this young group.
Back to the freshman class's potential. It shows with this team being barely below .500. While coach Starr does a great job at mixing up the players on the court. All of the freshmen are getting looks, and all of them are delivering.
But now we get into perhaps the best recruit this program has had in history. Yes, I said in history.
The 2016 District Player of the Year and Daily Record Player of the Year, Emma Granger was set to go to the big school of West Virginia before the country roads brought her here. She was Division 4 First Team All-Ohio and WCAL Player of the Year in 2016, the last year of her high school career that also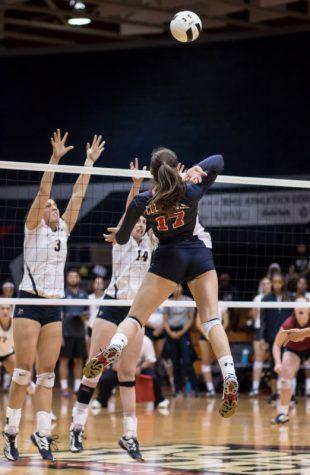 included three First Team All-District Teams, a First-Team All-WCAL and a First Team All-Daily Record honoree. On top of all that is perhaps her historic achievement as she is number five in career kills in Ohio Women's Volleyball history.
But how good is she here?
Well, it's easy to compare her to the last RMU volleyball great in Arden Fisher. During Fisher's Freshman season, she had 271 kills. Granger is on pace for 352. As good as Fisher's entire career was, she wouldn't eclipse the three hundred mark, let alone 350-mark, until her junior year. I think we can say that Granger may end up on an All-NEC team this season. The last Colonial Freshman to do that? It was none other than Arden Fisher.
The next NEC Championship team will be led by Granger. It may not be this year and it may not be next year, but it will be soon.
The Robert Morris Colonials volleyball team has done a great job this year considering how young this team is. It's for that conflicting situation that no one should expect big things this season. That being said, if they do accomplish big things, you shouldn't be surprised. This team is young and loaded with potential, and the likelihood of a NEC Championship win in the next four years is extremely high.