Preview: Colonials look to emerge as victors in battle with Vikings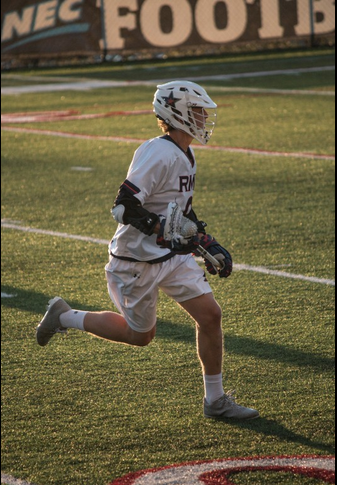 CLEVELAND, Oh.– The Robert Morris men's lacrosse team (4-7, 2-2 NEC) will look to gain another non-conference victory when they travel to the Buckeye State on Saturday afternoon for a meeting with the Cleveland State Vikings (6-6). Before these two teams go at it, let's take a look at who is hot for each side, and what the Colonials will need to do to get within two wins of an even overall record.
Recapping Robert Morris:
The cardiac Colonials proved why they are one of the darlings of the NEC with a gritty effort in the "Battle of PA" against #17 Lehigh. It was a back-and-forth affair, with neither team wanting to give up a crucial goal that would give their opposition the majority of the momentum. The Colonials were up by four in the final minutes of the game. They held a 13-9 lead after a goal by veteran Matt Schmidt, but the Colonials nearly let the game get away from them in the waning minutes, as Ryan Klose, Tommy Schelling, and Alex Tumminello, scored three more times for the Mountain Hawks. These goals all came within the span of two minutes and got Lehigh back to within one. Despite this, RMU held on and earned themselves a much-needed win, and some well-deserved bragging rights.
Scouting Cleveland State:
The Vikings, despite not having the most stellar month a while ago in February, have roared back in the last month to even their overall record as an independent member of the NCAA at 6-6. The Vikings latest victory saw them take down St. Bonaventure in the southern tier of Western New York, emerging as 18-5 winners. CSU got out to a 10-0 start just before midway through the second quarter and never looked back. Tristen Copeland, Tristan Hanna, Sherwin Gersten, and Jared Stepka all had multi-goal efforts in the win, and the Vikings took a further step towards punching a ticket to the NCAA Tournament this year.
Players to Watch:
Ryan Smith (RMU): Smith has been a monster on offense so far this season, and has overtaken the previous leader Corson Kealey for the spot of the leading point-getter on the Colonials. Smith has compiled an exemplary 28 goals and 15 assists for 43 points and is in no sign of slowing down. If the Colonials want to come out with a firm W, they will need to help Smith maintain his offensive touch.
Michael Wilson (Cleveland State): Similar to Smith, Wilson has been unstoppable with the ball in his stick this year. He has compiled 11 goals and 12 assists in the 12 contests played so far this year for CSU. If the Colonials want to get a win, they will need to fully shut down Wilson as he is a threat both in shooting and passing.
Prediction:
I feel that RMU will get a much-needed win that will give them a ton of momentum heading into the final stretch. I say that Smith explodes, Alex Heger is solid in net, and RMU beats the Vikings 12-7.